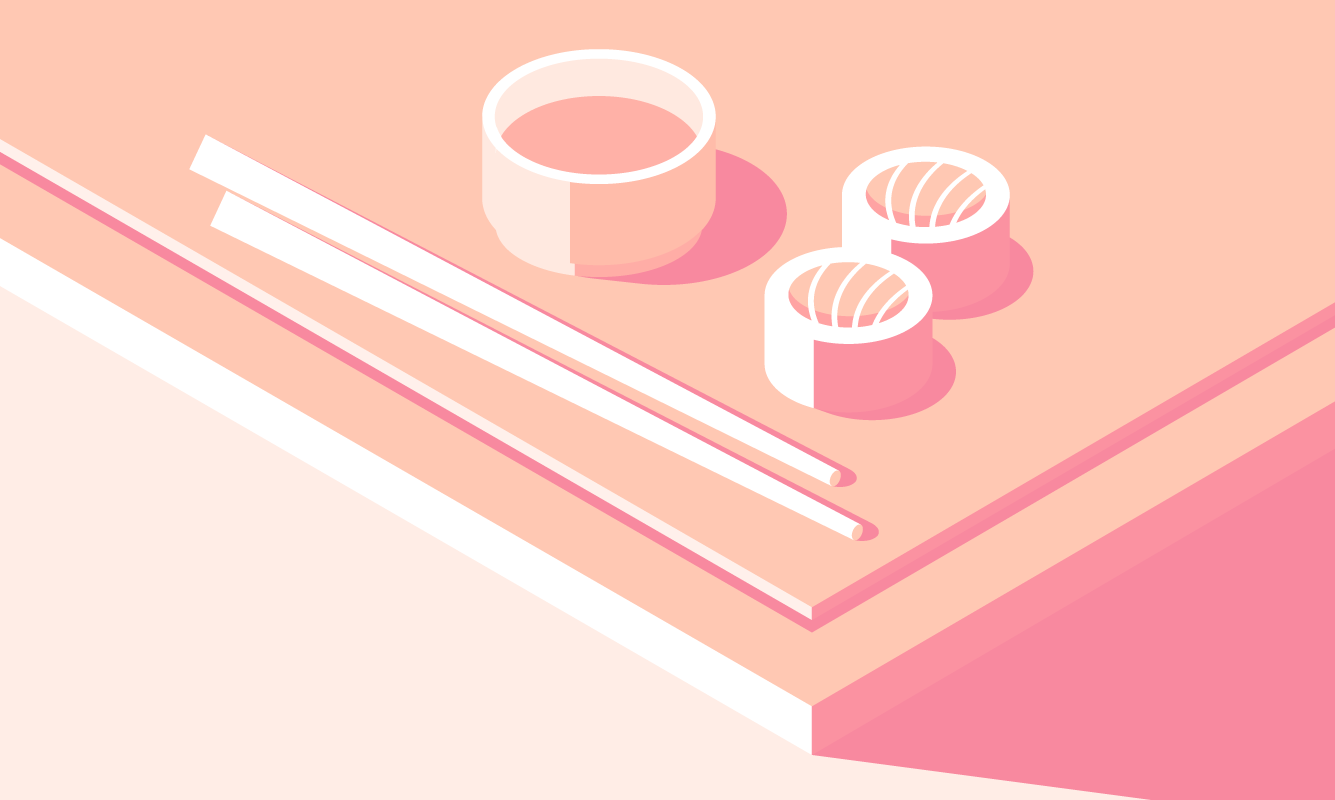 Best Cheap Eats in Aberdeen
Cutting your cash needn't mean cutting out good food – not in the Granite City, at least. Dodge the pretentious cocktails and caviar, because you can pick up something filling for under a tenner with these cheap eats in Aberdeen:
The Prince of Wales
A traditional British pub, with a traditional British menu. The Prince of Wales is a place of pies, beer-battered fish and gammon steaks.
Or you could keep things Scottish with some haggis fritters and a potato pie.
Whatever you go for, you won't be parting with more than a tenner generally. On weekdays, you can even pick up two mains for £10.99.
7 St Nicholas St, Aberdeen AB10 1HF (princeofwales-aberdeen)
JW Sushi
JW Sushi might just be the best bang for your buck in all of Scotland. Each serving is more than the average person can eat and all delicious.
Quick, slick and with all the classics, JW is a refreshing alternative to your lunchtime sandwich and one of the better cheap eats in Aberdeen.
75 Huntly St, Aberdeen AB10 7NW (JWsushi)
Madame Mew's Thai Cafe
Nestled away in the Granite City's market, Madame Mew's appears to have teleported straight from 1950's Bangkok.
The interior is dated, the recipes just as timeless, and with that comes years of perfecting flavours.
Huge portions of papaya salads and exceptionally well-priced mains make this a must for anyone looking to fill up cheaply.
The only downside is that Madame shuts her shop at 5pm, so aim for an early dinner if you're keen to eat here.
Unit 11, Aberdeen Market, Market St, Aberdeen AB11 5PA (madamemews)
Mamma Pizza
A fine addition to the cheap eats in Aberdeen list, Mamma Pizza is simple Italian food at its best. Traditional pasta and pizza recipes that you know have been handed down through the family for decades.
You can pick up a freshly made pizza for just under a tenner, or save a little cash and plumb for a pasta dish.
11-13 Belmont St, Aberdeen AB10 1JR (nosite)
Kamoon Kitchen
At Kamoon you'll find delicious Lebanese dishes at an incredibly affordable price.
There's grilled halloumi, falafels, manakeesh, and anything from the grill all less than the price of a mobile top up.
You can even pick up a stonebaked pizza with Middle-Eastern style toppings for around £9.
Unit 3 Jesmond Dr, Bridge of Don, Aberdeen AB22 8UR (kamoon-kitchen)
Foodstory Cafe
The quirky Foodstory Café has one of the best veggie and vegan menus in town and is one of the best cheap eats in Aberdeen.
All funded by a Kickstarter back in 2013, the platters are locally sourced and the coffee is flowing at this intimate city centre spot.
Open eight 'til late most days too, meaning you can pop in for one of their healthy and hearty dinner options.
13-15 Thistle St, Aberdeen AB10 1XZ (foodstorycafe)
Pad Thai Cafe
Tucked away in the burgeoning food quarter of Aberdeen's market, this unassuming little spot has some of the best Thai food this side of Chaing Mai.
As you'd expect from a place called Pad Thai Café, the Pad Thai is on point, but there's a wealth of other options too.
Each plate is loaded with a mountain of food, making Pad Thai excellent value for your cash.
Aroy mak indeed.
Unit 8, Market, Market St, Kirkwall – Aberdeen, Aberdeen AB11 5PA (padthaimarket)
Lahore Karahi
Speaking of value for money, Lahore Karahi delivers fair size for a fair price.
Classic Indian cuisine is the call of the day here, from mild Korma to fiery Vindaloo.
You can pick up quite a bit for your ten note here, and the sit-in restaurant allows for you to bring your own drinks, for extra savings.
145 King Street Aberdeen, Aberdeen AB24 5AE (lahore-karahi)
Get the Aberdeen guide app
Everything you need to plan your perfect trip to the 'Granite City' (find out more)
A Local's Eye View
Get the 'local low-down' on Aberdeen with insight into great things to see and do, as well as recommended places to eat, drink and dance in the charming city.
Daily Highlights Roundup
A seamless week's feed of content, providing daily choices of restaurants, attractions and events in Aberdeen, as well as a comprehensive spotlight on the best upcoming high-profile concerts, productions and more.
Book Through The App
Discover and book tables, takeaways, tickets, hotels, taxis and more in Aberdeen, all in the same place without leaving the app, or create and share plans to help maximise your time with friends.