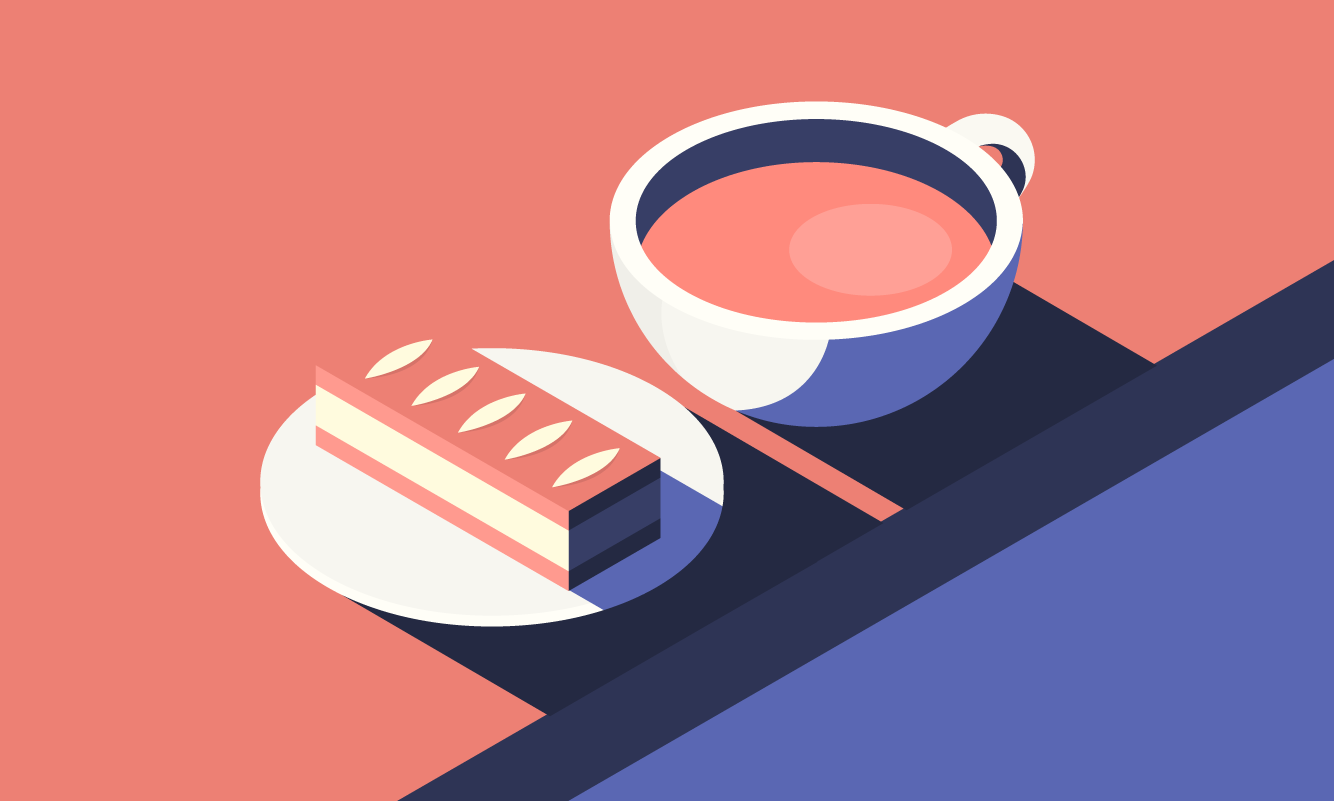 Cracking Places for Coffee in Birmingham
Birmingham has gained fame for its canals, steel and chocolate over the years. More recently though, charming Brum is gaining quite a name in the coffee industry with plenty of shops and stores popping up across the city.
Here are a few of the best places for coffee in Birmingham:
Cherry Reds
A hip and happening coffee bar slap bang in Birmingham's city centre. Make sure you get the cafe bar and not the sister cocktail stop-off if you want to sample the great coffee and snack menu.
From American pancakes to stacked platters, the grub is top-notch. Meanwhile, the coffee is just as hearty and satisfying as the menu.
88-92 John Bright St, Birmingham B1 1BN (cherryreds)
Boston Tea Party
We don't often include chains in these hallowed lists, but for Boston Tea Party we've made an exception.
This little run of coffee stores is family-run and retains the personal touch of an independent place you may not find at your local 'bucks.
The beans come from Bristol and the food is all locally sourced, with cake trays as far as the eye can see being a highlight.
190 Corporation St, Birmingham B4 6QD (bostonteapartybirmingham)
Damascena
Explore the origins of coffee drinking at the Syrian-owned Damascena. The regions of North Africa and the Middle East were amongst the first to discover the effects of coffee drinking and since then, the energizing beans have been transported all over the world.
The award-winning Damascena is a shrine to this long tale, with delicious coffee served by traditional Middle Eastern methods, alongside a mouth-watering menu of Levantine favourites, including shawarma, hummus and falafels.
For something a little different to your standard early-morning espresso, head over to Damascena.
Portman House, 5-7 Temple Row W, Birmingham B2 5NY (damascena)
Under Pressure Espresso
Under Pressure brings a taste of London's hip Antipodean coffee stores to the streets of Sutton Coldfield.
The coffee is sourced in London at the popular Workshop's and is served up in a place that mirrors the atmosphere of your local boozer.
Friendly, simple and a cosy, and certainly worth a punt.
23A Birmingham Rd, Sutton Coldfield B72 1QA (underpressureespresso)
200 Degrees
A swanky place kitted out in exposed brickwork and leather chairs, 200 Degrees is located under the regal Victorian Grand Hotel and as such, certainly looks the part.
Great sandwiches and even better coffee are the order of the day here and you can even join in with one of the Barista School classes to swot up on your own skills on the coffee machine.
21 Colmore Row, Birmingham B3 2BH (200degs)
Faculty Coffee
Take a seat and grow your coffee knowledge at the aptly named Faculty. This is a dedicated coffee laboratory where you'll be able to swot up on your techniques and broaden your roastery horizons.
There is an abundance of fancy kit to get to grips with and the staff are a friendly bunch all too happy to help.
Of course, you can still sit down to sample the produce alongside a decent selection of homemade bakes and cakes.
4 Piccadilly Arcade, Birmingham B2 4HD (facultycoffee)
Quarter Horse Cafe & Roastery
One of the few places in Birmingham that roasts their own beans on site, meaning you are guaranteed one of the freshest cups around.
Sleek and simple, Quarter Horse started in Oxford before opening this second branch here in Brummie centre.
Alongside the tasty cafe fare, you'll also be able to stock up on beans and brewing equipment, as well as joining some of the courses and subscription offers for a steady supply of coffee for your home.
88-90 Bristol Street, Birmingham B5 7AH (quarterhorsecoffee)
Urban Coffee
One of the first and finest to ride the coffee wave of popularity into Birmingham's city centre. Urban Coffee has been a firm favourite with the city's commuter crowd since it first opened almost a decade ago.
Inside you'll find various flavours of beans and a delicious menu, including a range of veggie and vegan options.
We recommend the smoked tofu breakfast burrito and a good mug of the coffee of the day.
Colmore Business District, 30 Church St, Birmingham B3 2NP (urbanemporiums)
Get the Birmingham city guide app
Everything you need to plan your perfect trip to 'Brum' (find out more)
A Local's Eye View
Get the 'local low-down' on Birmingham with insight into great things to see and do, as well as recommended places to eat, drink and dance in the booming Midlands city.
Daily Highlights Roundup
A seamless week's feed of content, providing daily choices of restaurants, attractions and events in Birmingham, as well as a comprehensive spotlight on the best upcoming high-profile concerts, productions and more.
Book Through The App
Discover and book tables, takeaways, tickets, hotels, taxis and more in 'Brum', all in the same place without leaving the app, or create and share plans to help maximise your time with friends.