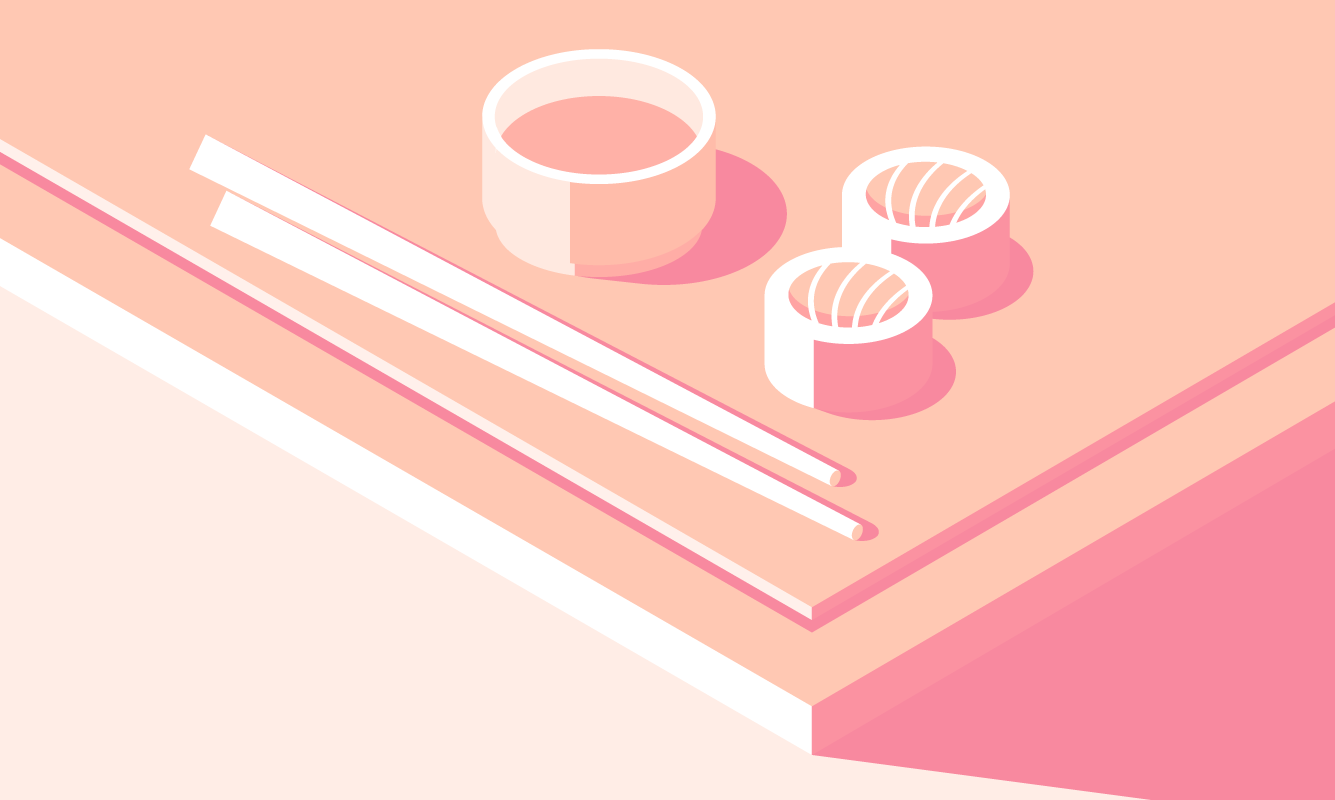 Best Cheap Eats in Dublin
It can be quite the task to find decent bang for your buck when looking for some good grub. Scrimping on the pounds needn't also scrimping on quality, and luckily that's not a problem in Dublin.
These are our favourite cheap eats in Dublin to fill up for a tenner at:
Freshly Chopped
If you've got a bit of time on your hands you might want to spend it at this place. The almighty queues attest to the quality of Chopped's fresh salads and packed wraps.
Starting out in 2012, this bustling salad bar has been such an enormous success that this original spot is now one of 40 across Ireland and Cyprus.
Damn good food, all freshly prepared to order and super healthy to boot – certainly beats those microwave meal lunches you'll be staring glumly at this aternoon.
Dundrum, Dublin 16, Ireland (chopped)
Bunsen
Straight up burgers, just like the website says, and affordable prices too. A moreish cheeseburger is going to set you back around €7.45.
Another whose burgeoning success has seen them branch out from humble beginnings to take the Irish food scene by storm.
36 Wexford St, Dublin 2, D02 DY20, Ireland (bunsen)
Mochaland Cafe
A little cafe that serves up a range of goodies in an elegant, yet relaxed setting. The fried breakfasts are the stuff of local legend and certainly the most popular thing going.
The place can get a tad busy at times, but that's just testament to their popularity. There's a mouthwatering selection of cakes and a tasty falafel wrap option too if you aren't feeling English Breakfast material when you visit.
20 Ormond Quay Lower, North City, Dublin 1, Ireland (mochalandcafe)
The Mongolian BBQ
Pick what you want from a range of freshly prepared veg, salads and meats and slap that on the Mongolian BBQ grill for some straight off the barbie goodness: Mongolia style.
You'll be averaging a spend of about €7, and you certainly get a decdnt bang for your buck at this joint.
One of the finer cheap eats in Dublin.
7 Anglesea St, Temple Bar, Dublin 2, Ireland. (mongolianbbq)
Umi Falafel
Falafel joints are popping up all over the show recently in one of the latest food crazes to sweep these fair isles.
Dublin is no different and Umi Falafel is probably the best you'll find in the Irish capital. All their grub is made fresh on site and there's a tasty range of salads and traditional Middle Eastern mezze platters to go alongside your stuffed pittas.
Who knew fried chickpea mush could be so delicious?
13 Dame St, Dublin 2, Ireland (umifalafel)
Boojum – Millenium Walkway
One of the most popular spots in town, and for good reason. Boojum's packed burritos will keep you full for hours whilst ensuring your wallet remains a healthy weight.
Tacos, salads and even burritos in a bowl; there is plenty of great-tasting grub to tuck into.
You can grab a veggie option for as little as €5.90 too.
Millenium Walkway, North City, Dublin 1, Ireland (boojummex)
Beanhive
Stacked sandwiches are the order of the day down at the Beanhive. With filling from fried eggs and tomato relish to spicy Mexican style chicken, there's plenty of choices to keep you going.
All reasonably priced too, averaging out at around €6.
Dawson Street, Dublin 2, D02 FY28, Ireland (beanhive)
The Bernard Shaw
A traditional looking boozer that just so happens to have an old bus outside that you can eat pizza in.
Not only is lunchtime at The Bernard Shaw one of Dublin's more unique eating experiences, it is also probably one of the best, as they serve up some of the best combinations of dough and cheese around.
All their pizzas are fairly priced and there is a range of toppings from straight up mozzarella to walnuts, gorgonzola and wild, organic mushrooms.
11-12 Richmond St South, Saint Kevin's, Dublin 2, Ireland (thebernardshaw)
Madina
A good old-fashioned curry house, this one. Madina Desi Curry Co is a consistent award winner.
This family-run joint sevres up some of the most flavoursome curries in town adn you can usually get a hefty serving for under a tenner.
Blending traditional Indian cooking with African and Middle-Eastern influences, you really can't go wrong with a dinner at Madina's.
Mary St, North City, Dublin 1, Ireland(madina)
Pho Viet
Pho Viet takes locally sourced ingredients, and whips up the best tasting East Asian grub this side of the Irish Sea.
Specialising in the Vietnamese cuisine, the menu is a range of spring rolls, hearty bowls of Pho and platters of rice and noodles.
162 Parnell St, Rotunda, Dublin 1, Ireland (phoviet)
Get the Dublin guide app
Everything you need to plan your perfect trip to the 'Fair City' (find out more).
A Local's Eye View
Get the 'local low-down' on Dublin with insight into great things to see and do, as well as recommended places to eat, drink and dance in the charming Irish capital.
Daily Highlights Roundup
A seamless week's feed of content, providing daily choices of restaurants, attractions and events in Dublin, as well as a comprehensive spotlight on the best upcoming high-profile concerts, productions and more.
Book Through The App
Discover and book tables, takeaways, tickets, hotels, taxis and more in Dublin, all in the same place without leaving the app, or create and share plans to help maximise your time with friends.