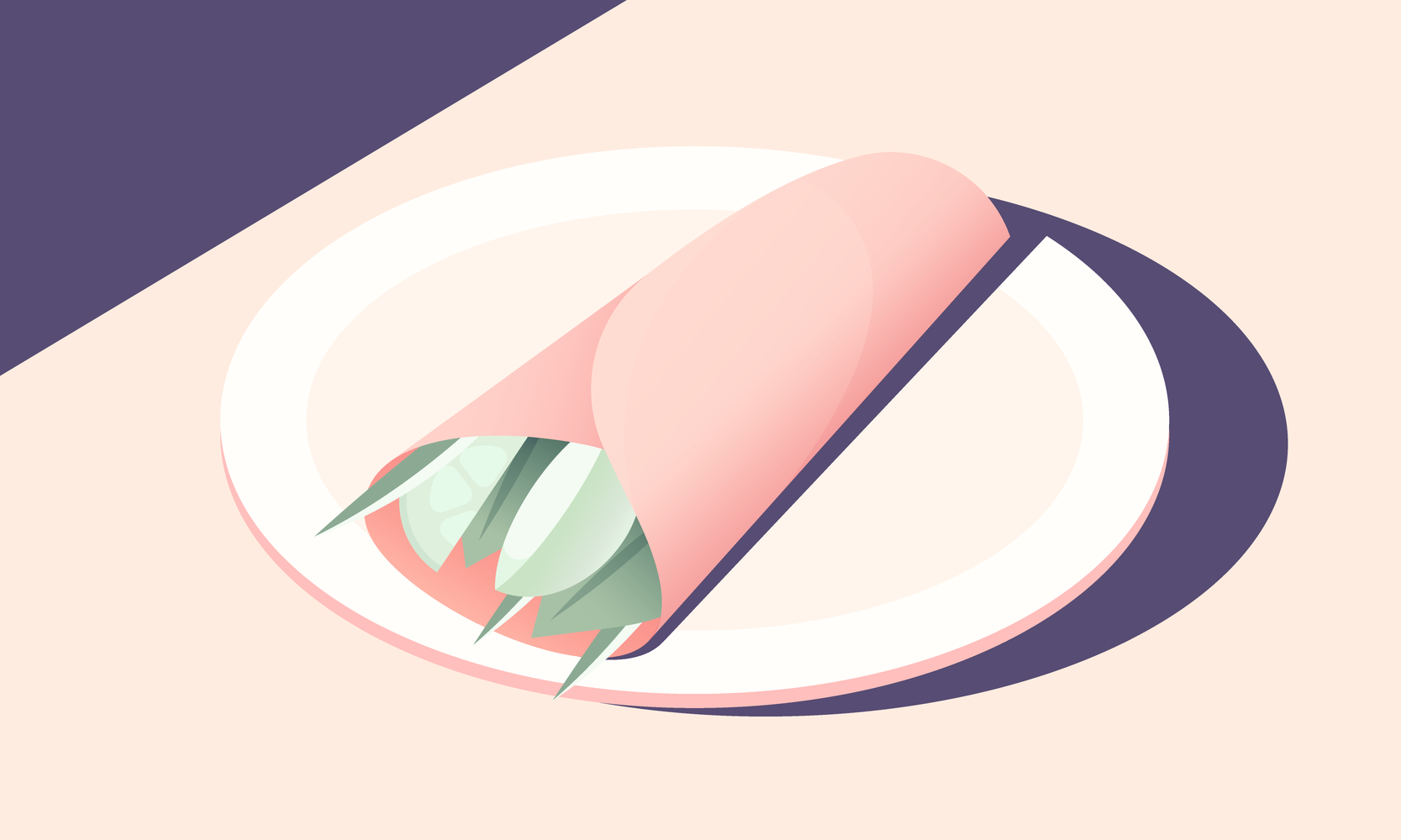 Veggie and Vegan-Friendly Eateries in Dublin
Eating out as a vegetarian can sometimes be a difficult experience. If it isn't the panicked expression on the face of the waiter working their second shift, it's the disappointed plate of salad that follows.
Luckily, in Dublin, this is no longer the case. In fact, the city is positively packed with plant-based menus for all you veggies and vegans out there.
Blazing Salads
The ingeniously titled Blazing Salads has been a cornerstone of the vegan Dubliner's lunchtime options for almost two decades.
A takeout salad bar with a daily-changing menu of delicious veggie and vegan fare, ranging from fresh design-your-own salads to spelt pizzas and miso-pesto pasta.
A family-run affair, there's also the occasional cooking course, should you fancy getting to grips with a few recipes of your own.
42 Drury Street, Dublin 2 (blazingsalads)
Urbanity
A favourite of the Dublin coffee snob, partly in thanks to Urbanity's self-roasted, ultra-fresh cup of joe.
The menu is packed out with veggie and vegan options to accompany your work break injection of caffeine.
The Glasshouse, 11 Coke Ln, Smithfield, Dublin 7 D07 WNP2 (urbanitycoffee)
Umi Falafel
Falafel fever is in full swing across the UK and Ireland and the capital city is no different.
100% veggie and ridiculously cheap, be sure to kick back with a selection of mezze salads, the made-to-order falafels and a pot of fresh mint tea.
13 Dame St, Dublin 2 (umifalafel)
Tang Cafe
Tang's might just be the best Sunday brunch spot in town, but be quick if you want in as everyone else in Dublin probably has the same idea.
Hip breakfast options meet Middle-Eastern cooking at the capital's top-rated restaurant (TripAdvisor) so you could just as soon be tucking into a stack of American pancakes as you could a bowl of hummus and warm pittas.
Not the cheapest on this list, but that little bit extra grants you some of the freshest, healthiest grub around.
23C Dawson St, Dublin 2, Ireland(TangDublin)
Cornucopia
Before every other animal-friendly eatery in the capital, there was Cornucopia.
First established in 1986, this relaxed restaurant provides a plant-based escape from the chain outlets of the city centre.
Nutritionally balanced and certainly tasty, there's a healthy range of cooked and raw dishes to work through, with a menu that changes daily.
We recommend the sweet potato, tofu, and broccoli casserole.
19-20 Wicklow St, Dublin 2 (cornucopia)
Brother Hubbard
One of two twin joints within the city, we've plumped for Brother Hubbard North here, the original 2012 endeavour.
Open from breakfast through to dinner, the slick, minimalist interior makes for a hip, Scandi-style experience.
But, you're here for the food, right? Middle-Eastern is the order of the day (Dubliners love their falafels, clearly) with the halloumi chips particularly special.
153 Capel St, North City, Dublin 1 D01 V9V0 (brotherhubbard
Hey Donna
What do South Korea, Cambodia, Lebanon and Australia all have in common? You can find all their flavours in the inventive vegan nosh at Rathmines' Hey Donna, that's what.
Hey Donna is all about sharing and caring. The food is served up on hefty platters and the guests sit on long benches and tuck in together.
Delicious, communal, vibrant and a great place to sate that street food craving.
137 Rathmines Rd Lower, Dublin 6, D06 V3Y8 (heydonna)
Veginity
Starting life as a plant-based street food pop-up, Veginity now has its own permanent digs on Inns Quay.
100% veggie and vegan-friendly, the award-winning Veginity can now count the likes of TV chef Hugh Fearnley-Whittingstall amongst its customers.
101 Dorset Street Upper, Inns Quay, Dublin D01 A2F4 (veginity)
Sova Vegan Butcher
Newly veggie? Missing those burgers and steaks? Swing by Sova Vegan Butcher for a mouthwatering alternative.
Perhaps a seitan steak with pepper sauce, or maybe the vegan King 'Skallops' with animal-friendly black pudding crisps?
51 Pleasants St, Saint Kevin's, Dublin (sovaveganbutcher)
Happy Food by YogaHub
An all-vegan cafe in the heart of central Dublin, Happy Food is the zen offshoot of Yogahub's yoga studio.
Super nutritious and super tasty, you don't have to be able to hold a kapotasana to enjoy the great vegan nibbles on offers here.
5-8 Camden Court, D02 X284 (happyfood)
Get the Dublin guide app
Everything you need to plan your perfect trip to the 'Fair City' (find out more).
A Local's Eye View
Get the 'local low-down' on Dublin with insight into great things to see and do, as well as recommended places to eat, drink and dance in the charming Irish capital.
Daily Highlights Roundup
A seamless week's feed of content, providing daily choices of restaurants, attractions and events in Dublin, as well as a comprehensive spotlight on the best upcoming high-profile concerts, productions and more.
Book Through The App
Discover and book tables, takeaways, tickets, hotels, taxis and more in Dublin, all in the same place without leaving the app, or create and share plans to help maximise your time with friends.