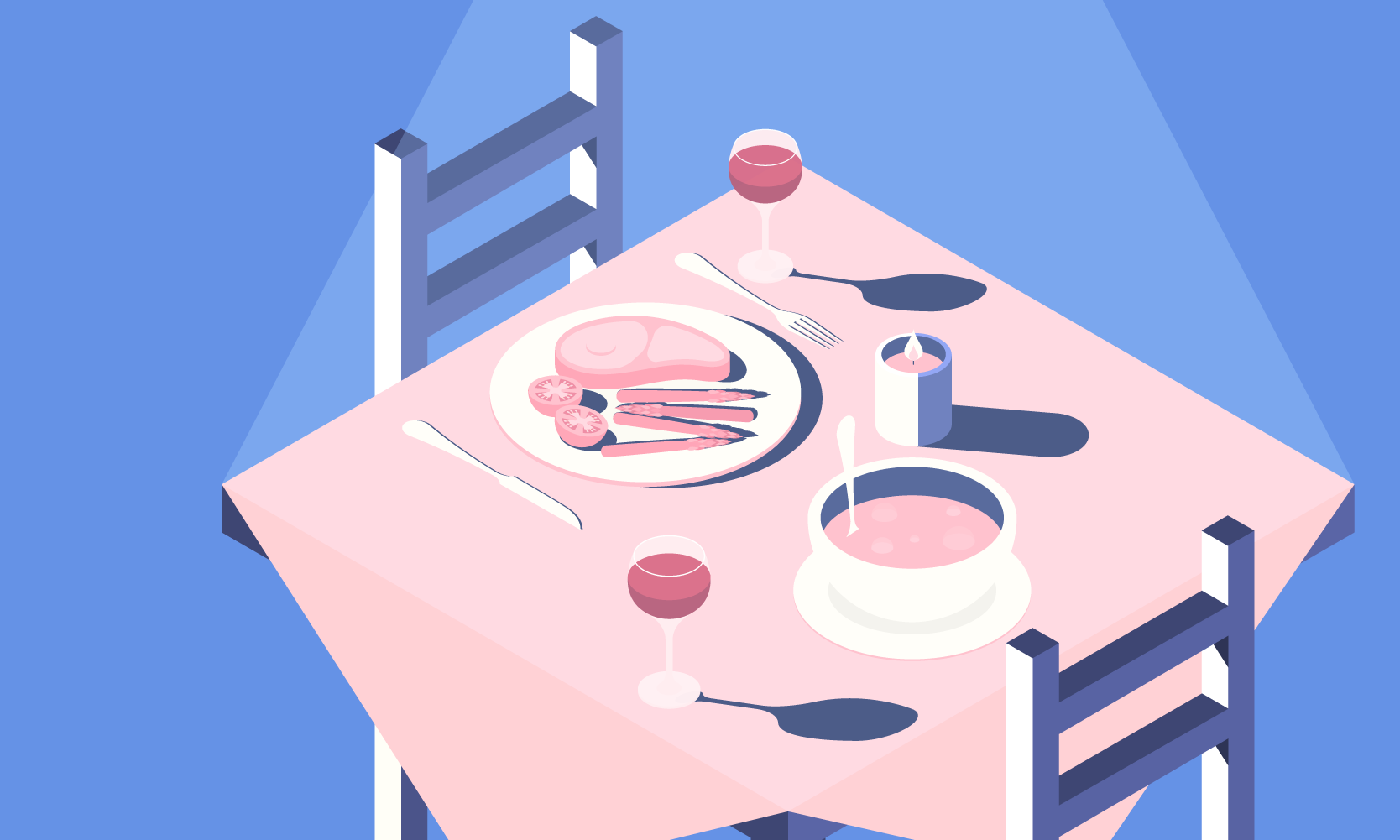 Top Restaurants for a Mother's Day Dinner in Edinburgh
Why not treat Mum to something more than a handful of Daffodils from the supermarket and whatever chocolate is on offer this Mother's Day? Southend has a great selection of restaurants for all tastes and budgets. 
Here are our top restaurants to take Mum to for a Mother's Day  dinner in Edinburgh:
Forage & Chatter
Impress your Mum with some traditional Scottish fare at Forage & Chatter. Alongside the decent craic (the chatter), is a range of locally-sourced (and often foraged) classical grub.
Top-end of the price range admittedly, but you are paying for good quality nosh. The wild halibut, spelt, chanterelles and sea veg is a must for Mother's Day in Edinburgh.
1A Alva St, EH2 4PH (forageandchatter) 
 

 

 

View this post on Instagram

 

 
Harvey Nichols Forth Floor Restaurant & Brasserie
You may be used to popping into Harvey N's for a work shirt or a designer bag, but head up to the fourth floor and you've got a wealth of fancy eating options to take Mum to.
With views over St Andrew Square, the brasserie-bar is the best of the bunch. With a pan-Europe meets traditional British menu and a healthy selection of cocktails for a liquid-fuelled brunch, it's a must for those looking for a little bit of pizzaz.
You can always pop downstairs for the perfume later.
30-34 St Andrew Square, Edinburgh, EH2 2AD (harveynichols)
 

 

 

View this post on Instagram

 

 
One-20 Wine Cafe
Mums and wine is a partnership that stretches back to the first crushed grapes. Making the most of this age-old love affair is One-20 Wine Cafe, a charming family-run spot nestled in hip-and-happening central New Town.
Naturally, there is a vast selection of wine to choose from and plenty of experts on hand to fill you in on the finer details of each bottle. A simple, but delicious menu accompanies if you want something to nibble on over lunch.
120 Dundas St, Edinburgh, EH3 5DQ (one20)
 

 

 

View this post on Instagram

 

 
Sonder
A buzzing joint on South Clerk Street that is ideal for those that want to nibble away the afternoon. Sonder's name comes from the noun, meaning "the realisation that each passerby is a living a life as vivid and complex as your own.
Pretty deep huh?
The menu is short and sweet. and utilises the best of fresh, seasonal Scottish produce.
74-78 S Clerk St, Edinburgh, EH8 9PT (sonder)
 

 

 

View this post on Instagram

 

 
Locanda de Gusti
Bringing the flavours of Southern Italy to the streets of the capital is Locanda de Gusti. A stalwart of the Edinburgh foodie scene, this popular Italian pad is chock full of sumptuous seafood dishes and piles of fresh pasta.
An intimate venue that places traditional cooking at the heart of everything they do, you can expect these recipes have been passed down through generations to arrive at your plate in the heart of Edinburgh's hipster area.
102 Dalry Road, EH11 2DW (locandadegusti)
 

 

 

View this post on Instagram

 

 
Nok's Kitchen
Set within a sophisticated 17th-century Stocksbridge townhouse, Nok' Kitchen brings a taste of SE Asia to Scotland and is perfect for those Mums with a soft-spot for spice.
The 2-course lunch menu can be caught for as little as £10.50, which makes it great if you're taking Mum out on a budget and don't want her to know (the student life, right?).
8 Gloucester St, Edinburgh, Eh3 6EG (nokskitchen)
 

 

 

View this post on Instagram

 

 
The Light House
Overlooking the peaceful environs of Newhaven Harbour (provided it's a lovely Spring day) is this popular family-run joint. The Light House holds true to its location, serving up some of the best seafood in town.
A cosy venue, and well priced to boot, making for a must-visit for Mother's Day in Edinburgh.
3 Pier Place, Edinburgh, EH6 4LP (thelighthouse)
 

 

 

View this post on Instagram

 

 
A Local's Eye View
Get the 'local low-down' on Edinburgh with insight into great things to see and do, as well as recommended places to eat, drink and dance in Scotland's stunning capital.
Daily Highlights Roundup
A seamless week's feed of content, providing daily choices of restaurants, attractions and events in Edinburgh, as well as a comprehensive spotlight on the best upcoming high-profile concerts, productions and more.
Book Through The App
Discover and book tables, takeaways, tickets, hotels, taxis and more in 'Auld Reekie', all in the same place without leaving the app, or create and share plans to help maximise your time with friends.