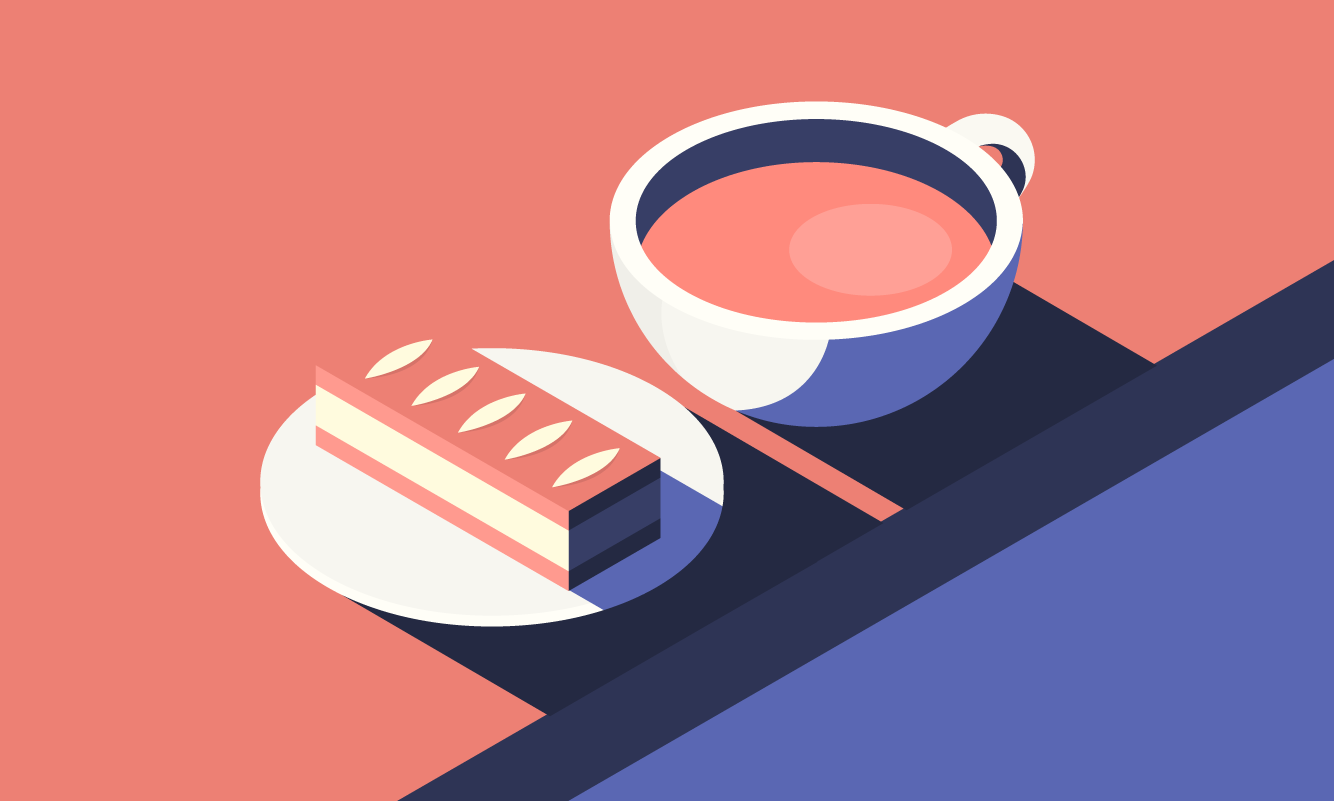 Cracking Places for Coffee in Edinburgh
Whether you're after a pre-work caffeine fix or a quiet afternoon with a book, Edinburgh has a coffeehouse for every occasion.
With the promise of delicious cakes and rich espresso, be sure to pop into one of these independent gems for your next cup of joe. Here are the best places for coffee in Edinburgh:
Brew Lab
Edinburgh's "first artisan coffee bar". Brew Lab opened in 2012, by two former students on the site of an of an old Uni building.
Four years of tinkering and perfecting went into getting the optimum coffee blend, and the team at Brew Lab believe they've brewed it.
Opens late into the evening too, with delicious boards of cheese and meat on offer, alongside a selection of craft beer and wines.
6-8 South College Street, Edinburgh, EH8 9AA (brewlabcoffee)
Lovecrumbs
A cake-lover's paradise. This little shop is packed to the rafters with delicious treats to match your cup of espresso. Local roasters Artisan provide the beans, whilst friends Rachel and Hollie provide the treats.
An incredible selection of goodies is on offer, with everything from chocolate tart and carrot cakes, to more unconventional choices, including violet and bramble, and bacon chocolate.
155 West Port, Edinburgh, EH3 9DP (lovecrumbs)
Artisan Roast
Coffee doesn't come fresher than this. The first speciality coffee shop and roastery in Scotland, Artisan Roast remains one of the city's premier espresso spots.
These guys roast all of their own coffee in a traditional style. So good is Artisan's flavour, that they supply a lot of the other coffee shops in the city.
A variety of tasty sweet treats are on offer, and make a perfect companion to Artisan's expertly crafted flavours.

57 Broughton Street, Edinburgh, EH1 3RJ (artisanroast)
The Elephant House Ltd
This cosy café's claim to fame has made it one of the city's most popular spots.
First opened in 1995, it was here that Harry Potter first took to the page, with J.K. Rowling penning the early novels in the back room. The Elephant House offers an array of teas and coffees, using locally brewed Arabica beans for the best-tasting blend.
If you were wondering where the name comes from, it'll be the 600 or so model elephants that call the place home.
21 George IV Bridge, Edinburgh, EH1 1EN (elephanthouse)
Peter's Yard
We give you Peter's Yard, bringing a taste of Sweden to the Scottish capital. This quaint café marries great coffee with tasty bakes, including iconic Swedish crispbread.
Peter's crispbread is used across the nation and has been selected by many Michelin starred chefs.
Be sure to match one of the gourmet crispbread and dip platters, with an aromatic cup of your favourite brew.
27 Simpson Loan, Edinburgh, EH3 9GG (petersyard)
Fortitude Coffee
This speciality bar is a popular little joint that roasts their own beans just down the road. Even better, they grind fresh for an order for that crisp and clean taste.
Alongside that great cup of coffee is an array of locally sourced cakes and bakes, as well as daily soups from the Union of Genius.
3C York Place, Edinburgh, EH1 3EB (fortitudecoffee)
Castello Coffee
Castello Coffee Co. is perfect for whiling away a Sunday afternoon with a book and a cup. These guys pride themselves on tasty sandwiches and even tastier espresso.
There's plenty of cakes and soups on show and if that's not enough, then there are the views of Edinburgh Castle to keep you occupied.
7A Castle Street, Edinburgh, EH2 3AH (castellocoffee)
Cult Espresso
A family run joint that emerged from a popular pop-up store in the South Queensferry rail station.
Cult Espresso has established a firm reputation for itself in the few years it has been open, matching great food with great beans.
Serving single origin coffee beans, Cult also boasts a wide breakfast and lunch menu, with plenty of choices when it comes to sweet treats and pastries.
104 Buccleuch Street, Edinburgh, EH8 9NG (cult-espresso)
Woodland Creatures
More pub than coffeehouse, Woodland Creatures is a hip and happening joint offering great coffee alongside a selection of craft beers and tasty pub food.
Open mic and live band nights are on throughout the week, so be sure to try and catch a performance next time you pop in for a brew.
260-262 Leith Walk, Edinburgh, EH6 5EL (woodlandcreatures)
The Chocolate Tree
As the name suggests, The Chocolate Tree specialises in all things cocoa. The team here are artisan chocolatiers making delicious bars and boxes of chocolate treats.
Sample some of the surprising flavours on offer, and partner it with a creamy cup of espresso for the perfect afternoon.
123 Bruntsfield Place, Edinburgh, EH10 4EQ (choctree)
A Local's Eye View
Get the 'local low-down' on Edinburgh with insight into great things to see and do, as well as recommended places to eat, drink and dance in Scotland's stunning capital.
Daily Highlights Roundup
A seamless week's feed of content, providing daily choices of restaurants, attractions and events in Edinburgh, as well as a comprehensive spotlight on the best upcoming high-profile concerts, productions and more.
Book Through The App
Discover and book tables, takeaways, tickets, hotels, taxis and more in 'Auld Reekie', all in the same place without leaving the app, or create and share plans to help maximise your time with friends.