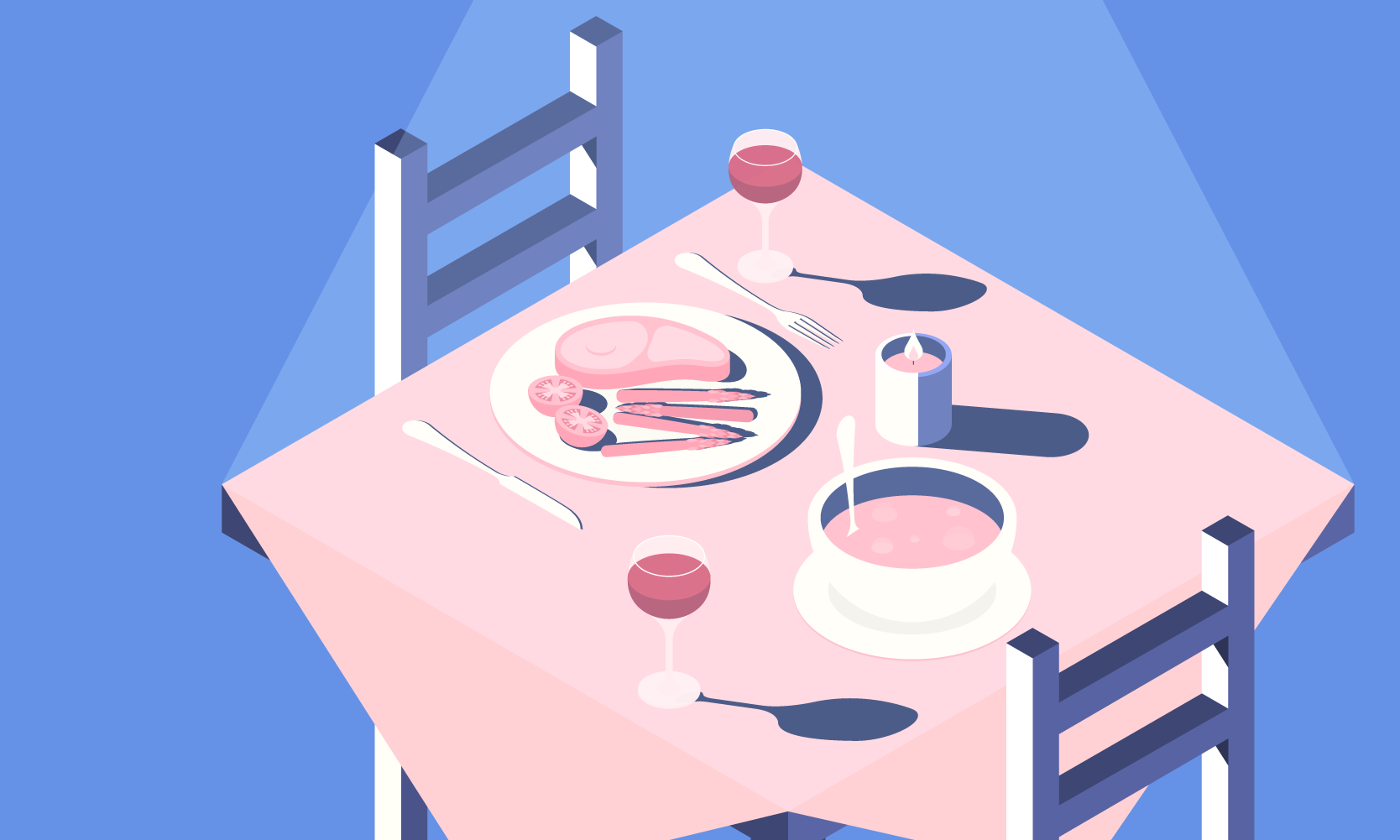 8 Different Date Ideas in Edinburgh
Dating; the art of "putting yourself out there". Does anyone really enjoy it? That age-old pastime of dinner and drinks partnered with the inevitably awkward interrogation of "so…erm, what do you do?" It's better to spice things up with something a little different.
Kick romance off in a good way with a date idea to stand you out from the crowd. Here are a few different date ideas to try in Edinburgh:
Tea and cake along the canal
Swap out the cocktails and pints for tea and cake on a pretty boat cruise down the Union Canal.
See Edinburgh in a whole new light with this boat ride through the old city. Just be sure you don't get seasick (or canal-sick, if that's a thing).
Take an Edinburgh literary tour
Edinburgh has one of the richest literary histories of any city in the UK, so now is a good time to do a little exploring. Whether it's taking a snap at Scott Monument, the world's largest literary monument, or grabbing a coffee at The Elephant House, the birthplace of Harry Potter, there is plenty for a pair of bookworms to get up to in the Scottish capital.

Sometimes you just need a drink
We did say drinks was a little conventional, but sometimes you just need a little alcohol to loosen that stale personality right?
Do things a little differently and jump on one of the many whisky or gin tours to be found across the capital.
Learn about the production processes behind these popular spirits, sample some of the best in the business, and swing by the best drinking spots in town all in one action-packed date.
Summit an extinct volcano
The mighty peak of Arthur's Seat rises high over Edinburgh and the summit has wonderful views of the cityscape below. Put those hiking boots on and give this mini-mountain a go. At just over 250 metres, it's a relatively easy climb. Here's hoping there is more fire to your budding romance that this extinct volcano.
Take a stand at the Comedy Club
Share a laugh at The Stand Comedy Club. This little comedy venue has a regular line-up of top talent and local stand-ups providing plenty of fun to break that first date ice. Just don't get cocky and give it a go yourself, you're really not that funny…
You're a star!
Head to the Royal Observatory for a spot of stargazing. There is a number of astronomy evenings held throughout the year, all perfect for the budding astronomers out there. Swing by on a clear night and enjoy the nighttime views away from the light pollution of the city centre.
Join the penguin march at Edinburgh Zoo
Who doesn't love penguins? The bird, not the chocolate (although both have our vote). Over at Edinburgh Zoo, you can watch the penguin colony heading out for their daily stroll. The Scottish March of the Penguins is something to behold, with the Zoo's colonies of Rockhoppers, King and Gentoo stretching their legs attracting visitors from the world over. If penguins aren't your thing, the Zoo has a wealth of amazing creatures, including chimpanzees and the UK's only Giant Pandas.
Cat or dog person
Discover the answer to the most important relationship question going at Edinburgh's very own cat cafe. Maison de Moggy is a shrine to all things feline. Good coffee, great cakes and even better cats to hang out with for a few hours. Just be sure your date doesn't have any allergies or there may not be a 2nd one.
A Local's Eye View
Get the 'local low-down' on Edinburgh with insight into great things to see and do, as well as recommended places to eat, drink and dance in Scotland's stunning capital.
Daily Highlights Roundup
A seamless week's feed of content, providing daily choices of restaurants, attractions and events in Edinburgh, as well as a comprehensive spotlight on the best upcoming high-profile concerts, productions and more.
Book Through The App
Discover and book tables, takeaways, tickets, hotels, taxis and more in 'Auld Reekie', all in the same place without leaving the app, or create and share plans to help maximise your time with friends.