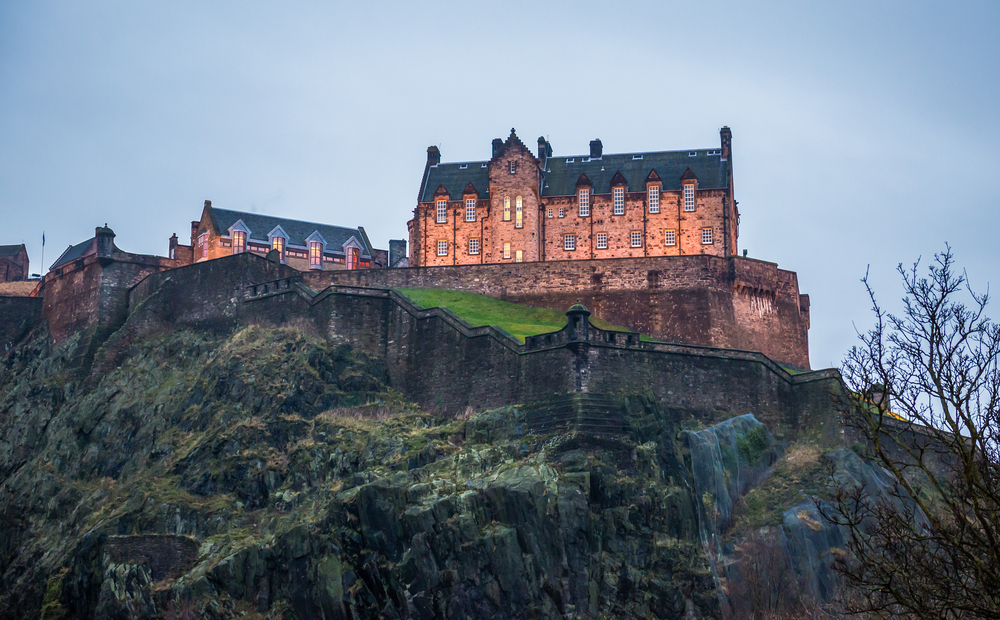 The essential 24 hours in Edinburgh
Edinburgh's beauty is both staggering and unique – but this city is far more than just a pretty face. Take a closer look and there's much more to discover in Scotland's capital.
From the rich – and sometimes hidden – history that surrounds your every step, to the wealth of lush walking spaces peppered around the city centre, Edinburgh continually surprises and inspires. From the top of Arthur's Seat, to the bottom of the Royal Mile; there is nowhere quite like "Auld Reekie".
Start the day right
Breakfast is the most important meal of the day and luckily, Edinburgh is rife with options. The Scottish capital is a city best explored on foot so you'll be wanting to fill up with something hearty and wholesome.
Kickstart your day with an injection of caffeine at one of Edinburgh's many hip and happening coffee hubs. Why not check out this list of our favourites in the city?
View this post on Instagram
Discover the birthplace of Harry Potter at The Elephant House Ltd, or swing by Scotland's first roastery at Artisan Coffee. If you fancy something a bit heavier, why not find a spot for a traditional Scottish breakfast; black pudding and all.
Morning exploring
Hit the pavements and begin your exploration of Edinburgh with a wander down the Royal Mile. The capital's most iconic street, the 'Mile' isn't actually a mile at all and actually clocks in at just over 1000m, a traditional Scot's Mile.
Before you hit the Castle, pop into Princes Street Gardens to admire the floral displays and planted landscapes. Here, you'll find the 61.11m high Scott Monument.
This instantly recognisable piece of Edinburgh's architecture is the world's largest literary monument and can be climbed for some inspiring views of the Old Town area.
From here, head on over to Edinburgh Castle. Get to the fortress early to beat those tourist crowds. Perched atop an extinct volcano, the looming fortifications of this 12th-century monument form the city's premier attraction.
View this post on Instagram
The most besieged castle in the British Isles, the Castle boasts a tumultuous history. Spend at least an hour exploring the crooks and crannies of this ancient Scottish bastion.
Take to the road again and continue down the 'Mile towards Holyrood Palace, the official Scottish residence of the British royal family. The Queen spends at least one week a year at Holyrood, with the 17th century Palace open to the public for the rest of the year.
There is plenty to see along the 'Mile, from the impressive steeples of St Giles Cathedral, the Church of Scotland's most important religious site, to Outlook Tower, home of the interactive Camera Obscura museum.
Before taking a break for lunch, be sure to get a snap of the bustling 'Mile with the peak of Arthur's Seat, Edinburgh's extinct volcano, rising up in the background.
Lazy lunch
After all that exploring, it's time to refuel at one of Edinburgh's many trendy and tasty restaurants. There is plenty for all tastes in the Scottish capital. Perhaps swing by Saboteur for fiery East-Asian cuisine? Or head to the swanky Forage & Chatter for a take on traditional Scottish fare?
Check out some of our favourite places to eat on a budget here, or here for those veggie and vegan folk out there.
Afternoon adventures
Having explored Edinburgh's rich Old Town, it's time to cross into the New. Designed in the 18th century, this span of neo-classical and Georgian architecture is ideal for a lazy afternoon wander.
Be sure to spot Greyfriars Bobby as you cross over into New Town. The statue of the little dog is one of the city's most recognisable icons, honouring the legend of the loyal pup who supposedly guarded his master's grave for 14 years.
View this post on Instagram
You'll find many of Edinburgh's best museums amongst the streets of New Town.
If you fancy a little hike, take the easy climb up Calton Hill for impressive views of the capital's skyline. You'll also find "Edinburgh's Disgrace" up here. The National Monument of Scotland, to give it its correct name, was modelled on the Greek Pantheon but was never finished.
Delicious dinner options
You've earnt a delicious dinner after all this exploring, and luckily Edinburgh has an abundance of options. Drop by The Honours for fine dining with a difference, or enjoy Neopolitan-inspired seafood at Locanda de Gusti. Check out some more of our favourites here.
View this post on Instagram
Evening extravaganza
No evening in Scotland would be complete without sampling the nation's beloved drink: whisky. Settle in for a dram at one of Edinburgh's many whisky bars. Or, if you fancy something a little different, head to the prohibition-styled Panda & Sons for a cocktail with a difference.
A Local's Eye View
Get the 'local low-down' on Edinburgh with insight into great things to see and do, as well as recommended places to eat, drink and dance in Scotland's stunning capital.
Daily Highlights Roundup
A seamless week's feed of content, providing daily choices of restaurants, attractions and events in Edinburgh, as well as a comprehensive spotlight on the best upcoming high-profile concerts, productions and more.
Book Through The App
Discover and book tables, takeaways, tickets, hotels, taxis and more in 'Auld Reekie', all in the same place without leaving the app, or create and share plans to help maximise your time with friends.