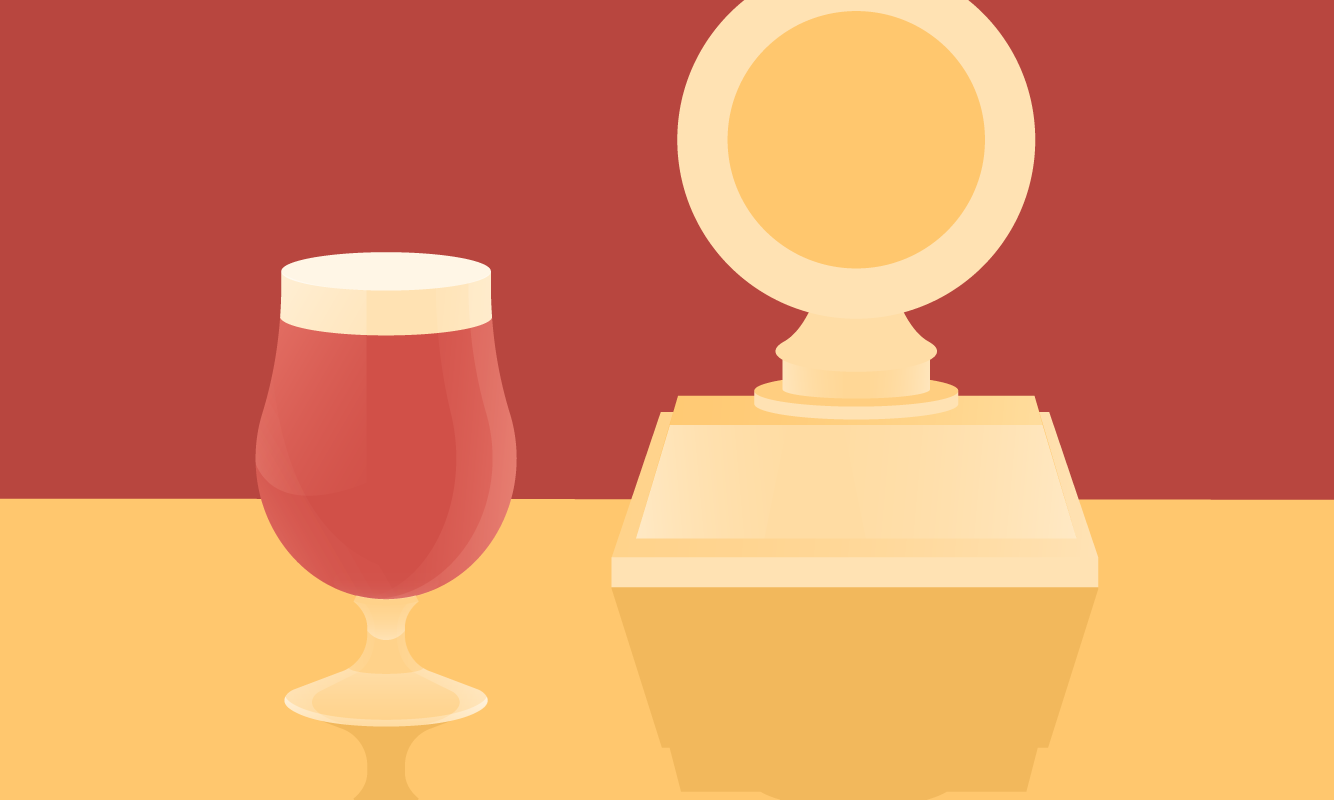 Best Places for Craft Beer in Chelsea
This famously upmarket borough is renowned for having some of the best boozers in the capital. With such a range of quality watering holes, it can be a hard task knowing where's best for craft beer in Chelsea.
Handily, we've helped you out with some of our favourites for the best places to grab a craft beer in the borough.
Here's a few of them:
The Cooper's Arms
How many pubs can claim to have a moose head more famous than they are and a corner dedicated entirely to canine patrons?
The striking Cooper's Arms is one such pub and their fame is backed up by an impressive menu of traditional gastropub style food and drinks.
Of course, you're here for the craft beer and Cooper's has a solid selection of local and international brews to choose from. Just be sure to give Ruby the Moose a swig to keep with tradition.
87 Flood St, Chelsea, London SW3 5TB (coopersarms)
The Pig's Ear Chelsea
Swing by The Pig's Ear and you might find Prince William having a pint in the corner, this place is allegedly a local favourite.
Frank Lampard's pub, this brasserie is famed for its locally sourced menu (venison with a redcurrant jus style of grub), but the craft beer selection is nothing to be sniffed at either.
There's a range of British and international cask ales, as well as Frank's own signature pale, made down the road at The London Beer Factory.
35 Old Church St, Chelsea, London SW3 5BS (thepigsear)
The Builders Arms
The Builders Arms is the flagship pub of Geronimo Inns and for good reason. Kitted out with quirky interiors and tucked away off the bustling Kings Road, this trendy pub is great for an after-work drink.
There's a range of revolving guest ales, alongside a decent range of craft beers to work through.
Get away from the crowded centre and enjoy a relaxed pint or two in this Georgian townhouse.
13 Britten St, Chelsea, London SW3 3TY (buildersarmschelsea)
The Waterside
A classic English pub with a modern twist. The Waterside is decked out in leather sofas and bare-wood floors, whilst offering sweeping views of the Thames from Chelsea Harbour.
Views and vintage furniture aren't the only attractions on offer of course, and The Waterside offers a good range of craft beers to sip riverside.
If you get peckish, tuck into the British-Med infused menu, with some great tasting, albeit limited options.
The Blvd, Fulham, London SW6 2SU (watersideimperialwharf)
The Rose Pub
The Rose boasts a wonderful Med-style beer garden that is ideal for the summer months.
One of the areas most popular spots, you'll be able to enjoy a fair selection of craft concoctions at the Rose, alongside a hearty range of cocktails if you fancy something more fruity.
1 Harwood Terrace, Fulham, London SW6 2AF (therosefulham)
The Chelsea Pensioner
You'll find no dear old sorts here, at one of Chelsea's most vibrant drinking spots.
One of the cheapest bars in all of London, the neon-lit Chelsea Pensioner is stacked with choice when it comes to beverage options.
Top that off with a massive karaoke room and a menu of tasty pizzas and there is every reason to start and finish your night here.
358 Fulham Rd, Chelsea, London SW10 9UU (thechelseapensioner)
Get the Chelsea guide app
Everything you need to plan your perfect trip to London's boroughs (find out more)
A Local's Eye View
Get the 'local low-down' on Chelsea with insight into great things to see and do, as well as recommended places to eat, drink and dance in the hip borough.
Daily Highlights Roundup
A seamless week's feed of content, providing daily choices of restaurants, attractions and events in Chelsea, as well as a comprehensive spotlight on the best upcoming high-profile concerts, productions and more.
Book Through The App
Discover and book tables, takeaways, tickets, hotels, taxis and more in Chelsea, all in the same place without leaving the app, or create and share plans to help maximise your time with friends.