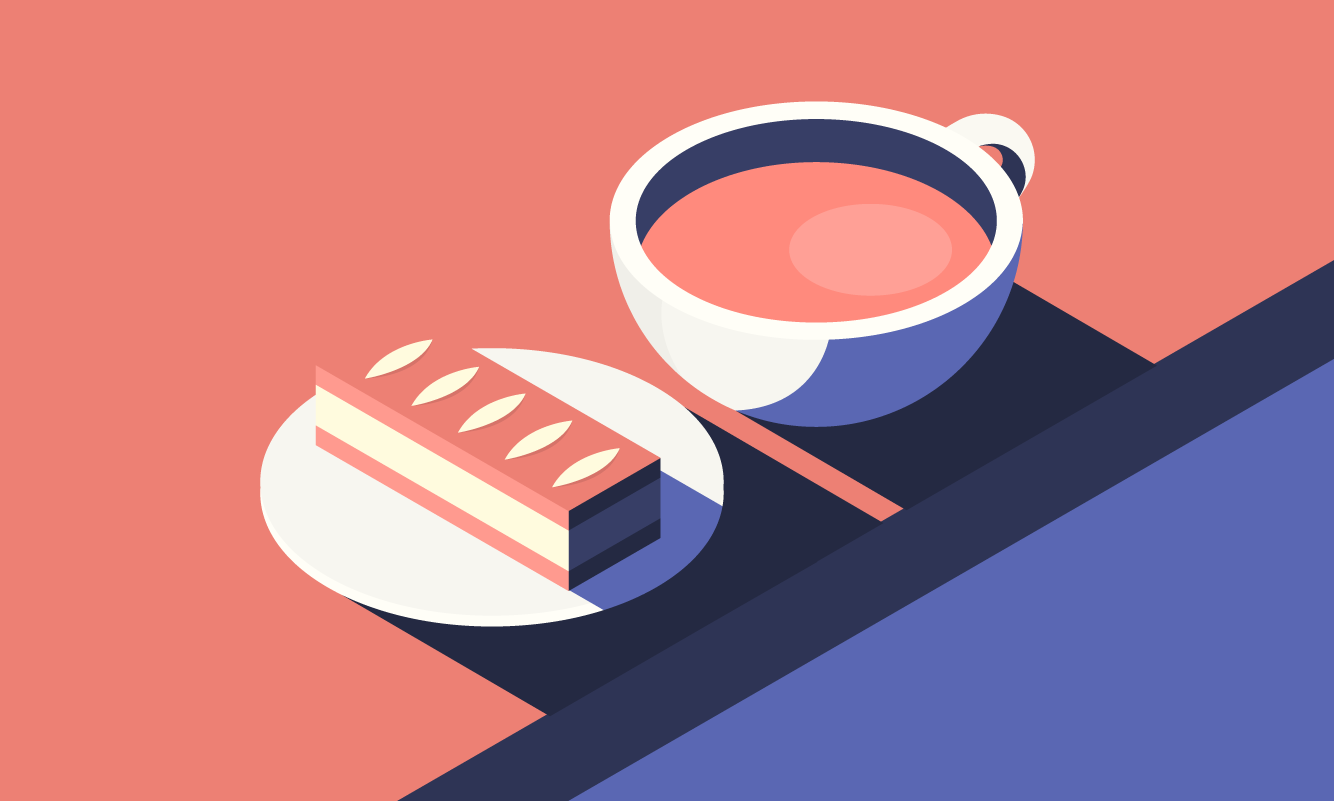 Cracking Places for Coffee in Central London
Whether you're after a work-break caffeine hit or a quiet Sunday sipper, London is positively packed with coffeehouses and cafes for every occasion.
Central London alone is stacked with places to savour a great cup of coffee, and here we've lined up some of our favourites for you to check out.
The Coffee Jar, Camden
A bubbly little spot in Camden Town. And we mean little. There are just a few seats upon which to park your bums at the Coffee Jar, but the exclusivity makes it all the better.
The beans are from just down the road and the cakes are from out back. A local-style coffeehouse which, unsurprisingly, is a huge hit with locals.
83 Parkway, Camden, NW1 7PP (thecoffeejar)
Kaffeine, Fitzrovia
An age-old stalwart of the capital's coffee scene, having opened its doors way back in 2009. Kaffeine is a great place for lunch – if you can beat the streams of office workers with the same idea, that is!
The menu is filled with locally-sourced favourites and the coffee is simplicity at its best.
66 Great Titchfield Street, Fitzrovia, W1W 7QJ (kaffeine)
Workshop Coffee Co, Fitzrovia
An Italian-style espresso bar suited to a quick-fix for those on the go. Along with its three siblings, the Fitzrovia branch of this shop makes up the Workshop Coffee mini-chain.
A mishmash of 19th century Victorian London and exposed pipe modernism, Workshop is a great place for a quick bite.
Seating is minimal, like many of the central espresso bars, so do be prepared to have a standing coffee if you want to stick around for a while.
80 Mortimer Street, Fitzrovia, W1W 7FE (workshopcoffee)
Attendant, Fitzrovia
Another Fitzrovia favourite here. Step into this 19th century Mens' toilets for some of the best coffee in town.
Attendant is a hotbed for caffeine aficionados, the sort of place you go if you're interested in whether your beans are washed or not, or how temperature affects taste.
This former Victorian public toilet building offers good food, great coffee, and an even better atmosphere.
27A Foley Street, Fitzrovia, W1W 6DY (theattendant)
TAP, Fitzrovia
As you may have guessed, Fitzrovia isn't a bad place to enjoy a cup of joe.
A fun, airy spot that is now part of a trio of stores across central London. TAP, formerly Tapped & Packed, is a solid option to get away from the hustle and bustle of city centre life and sip on a warming filter cup.
114 Tottenham Court Road, Fitzrovia, W1T 5AH (tapcoffee)
Timberyard Seven Dials, Covent Garden
Voted Europe's best independent coffeeshop, apparently, so certainly not a bad option to savour a Sunday afternoon.
Timberyard is a bastion for local producers, offering signature blends, teas and bakes from across the city and beyond.
There's even a bookable meeting room downstairs if you fancy taking that afternoon conference call out of the dingy office basement.
7 Upper St Martin's Lane, Covent Garden, WC2H 9DL (tyuk)
Flat White, Soho
The flat white style coffee was born in Australia and brought to the UK as part of the coffee shop craze of the last decade.
So, it's not surprising that this popular joint is not only named after the drink, but was also one of the first to crest the wave of coffee shop openings in the capital.
17 Berwick St, Soho, London W1F 0PT (flatwhitesoho)
Prufrock, Farringdon
Tucked away on Leather Lane is the popular Prufrock Coffee cafe serving up blends from London and beyond.
The bean roster available here is selected by a former World Barista Champion and the UK version's Head Judge, so you can imagine that taste is paramount to the Prufrock experience.
Consistently award-winning, Prufrock is ideal for proper coffee-heads and those with a free afternoon to spend soaking up the atmosphere.
23-25 Leather Ln, London EC1N 7TE (prufrockcoffee)
Rapha Cycle Club, Soho
London and cycling go just about as well together as London and coffee. So obviously it was only a matter of time before someone had the nous to open a home for both.
Rapha's is half upmarket cycle shop, half coffee bar. You'll be able to tuck into all manner of healthy lunch choices, partnered with the great locally-roasted coffee whilst having a mooch about the store for your next piece of kit.
85 Brewer Street, Soho, W1F 9ZN (raphalondonsoho)
Look Mum No Hands!, Old Street
More for the cycle-fans amongst su here with Old Street's quirky Look Mum No Hands!
Get your bike pimped out in the workshop whilst you work your way through the coffee and cakes on offer.
Friendly and affable, Look Mum is a haven for two-wheeled warriors of all skill levels.
49 Old Street, Shoreditch, EC1V 9HX (lookmumnohands)
Curators' Coffee Studio
With just six seats, Curators takes cosy to the next level. With burgeoning popularity, you'll likely be drinking your cup on the go but don't let that stop you from visiting.
A no-frills kind of place, offering great locally-sourced food and coffee options that also doubles as a mini-exhibition space, supporting local artists and designers from across the city of London.
9A Cullum St, London, EC3M 7JJ (curatorscoffee)
A Local's Eye View
Get the 'local low-down' on London with insight into great things to see and do, as well as recommended places to eat, drink and dance in the bustling capital.
Daily Highlights Roundup
A seamless week's feed of content, providing daily choices of restaurants, attractions and events in London, as well as a comprehensive spotlight on the best upcoming high-profile concerts, productions and more.
Book Through The App
Discover and book tables, takeaways, tickets, hotels, taxis and more in the City, all in the same place without leaving the app, or create and share plans to help maximise your time with friends.