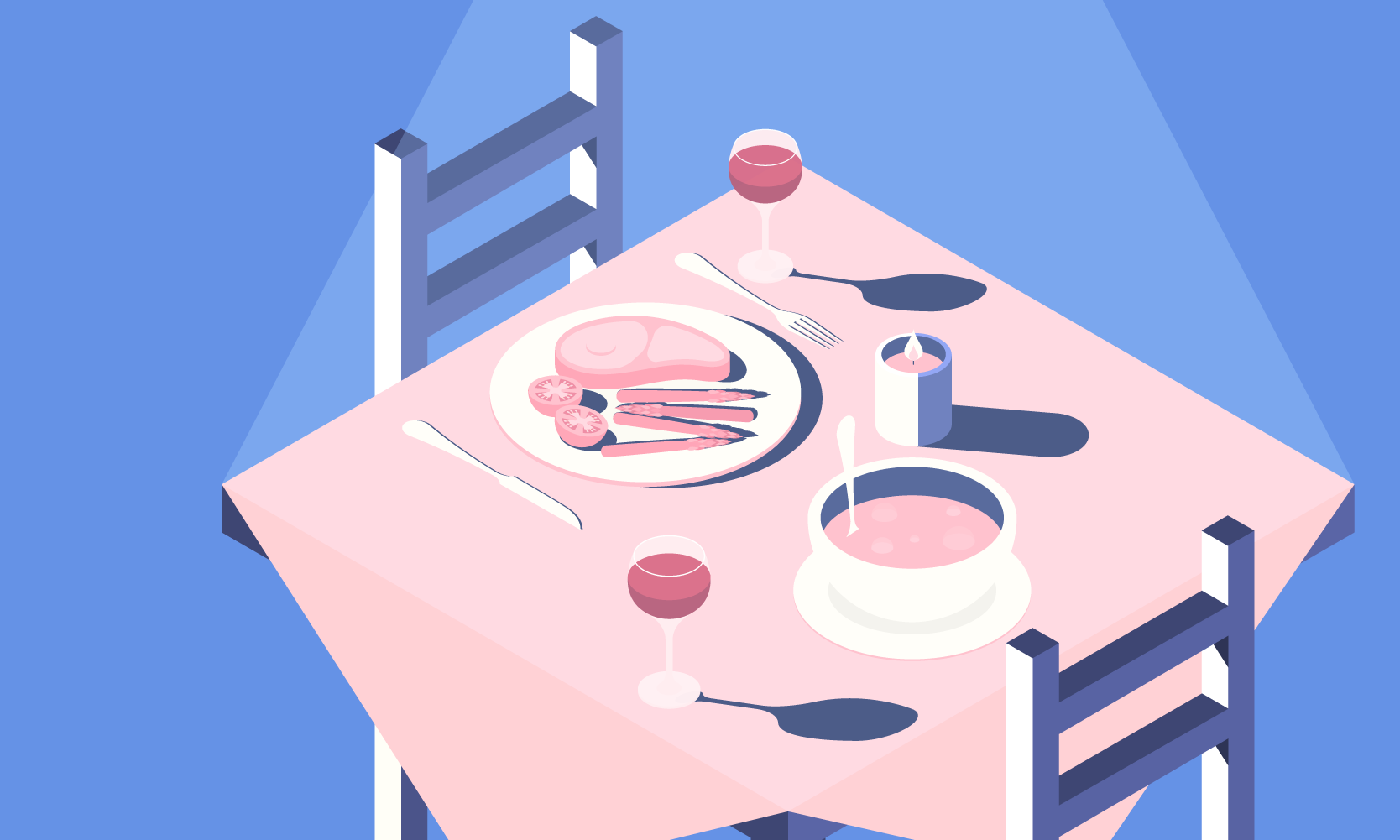 Top Restaurants for a Mother's Day dinner in the Royal Borough
Surprise Mum with something other than a Milkbox and some John Lewis vouchers this Mother's Day.
Check out these top restaurants for a Mother's Day dinner in the Royal Borough:
Marmara Restaurant
Need a Turkish food fix this Mother's Day? Let's be honest, who doesn't? Falafel wraps and tabbouleh salads are in this Spring and Windsor's Marmara serves up some of the best in the Royal Borough.
Healthy, wholesome and the perfect spot for a laid-back Mother's Day lunch that offers something a little different to the standard Sunday carvery.
1DG, 5 Queen Anne's Court, Peascod St, Windsor, SL4 1DH (marmara)
Windsor Grill
If you're after something a tad more meat-based than deep-fried chickpeas, then look no further than Windsor Grill. Steaks of all tenderness and taste are the order of the day at this elegant eatery.
Located within the shadow of Windsor Castle, there is also an extensive list of seafood if steak isn't your jam.
One disclaimer though, you'll have to make this one an early Mother's Day treat as Windsor Grill is closed on a Sunday.
65 St. Leonards Road, Windsor, SL4 3BX (windsorgrill)
 

 

View this post on Instagram

 
Italian Steakhouse
Windsor clearly has a thing for steakhouses, here's another stellar member of the Royal Borough's grilling scene.
A relatively new addition, Italian Steakhouse comes from the same team behind the popular Viva L'Italia. A mighty grill menu ranges from burgers and steaks to spicy chicken and lamb chops, all sprinkled with the flavours and fancies of Southern Italy.
38 Thames St, Windsor, SL4 1PR (italiansteakhouse)
 

 

View this post on Instagram

 
The Alma
A classic pub for a classic Mother's Day vibe. The Alma is kitted out in a rustic get-up, with a laid-back, casual dining atmosphere. The grub is traditional British boozer fare cooked up to a sumptuous standard.
We recommend the battered haddock and chips, or the sweet potato and chickpea curry for you veggies out there.
61 Springfield Road, Windsor, SL4 3PP (thealma)
 

 

View this post on Instagram

 
Enzo's
There's something quite cosy and charming about a proper Italian restaurant, perhaps it's the heaped portions of fresh pasta, or the crispy stonebaked pizzas just from the oven?
You'll find all of that, and more, at Enzo's, which has become something of a Windsor establishment in its years of business.
83 Peascod St, Windsor, SL4 1DH (enzos)
 

 

View this post on Instagram

 
The George Inn
Located in historic Eton, The George Inn has a history dating back to 1750. A little slice of history, this cosy spot is the first pub for the Windsor & Eton Brewery.
Much of the menu is locally-sourced and British-themed, with the Guardsman Ale pie being the star of the show.
77 High St, Eton, SL4 6AF (georgeinn)
 

 

View this post on Instagram

 
Thai Orchid
If you're after great food on a budget then Thai Orchid should be your destination. Sunday means an all you can eat lunch buffet for a little over £15.
You'll find all your Thai favourites here, from the nutty Massaman Curry to the fiery Panang.
2 Ray Mead Rd, Maidenhead, SL6 8NJ (thaiorchid)
 

 

View this post on Instagram

 
Palmieri's
A family-run spot, Palmieri's inclusion in this list should come as no surprise to any foodie in Maidenhead. Gourmet Italian meets greasy spoon fry-up joint this decade-old institution can count the likes of former Manchester City star Mario Balotelli amongst its customers.
Another that doesn't open on a Sunday (the good food warrants giving it a place here), so you may have to settle for a pre-Mum's Day meal.
52 Furze Platt Rd, Maidenhead, SL6 7NN (palmieris)
 

 

View this post on Instagram

 
The Beehive
Nestled in the picturesque village of White Waltham, the much-lauded Beehive is the work of TV chef mastermind Dominic Chapman.
A little on the pricier side, though the extra moolah should be a welcome trade-off for the sheer quality of the nosh here.
We recommend the pan-fried Sea Bream with Tarka Dhal.
Waltham Rd, White Waltham, Maidenhead, SL6 3SH (beehive)
 

 

View this post on Instagram

 
Get the official Maidenhead guide app
Everything you need to plan your perfect trip to Maidenhead (find out more)
A Local's Eye View
Get the 'local low-down' on Maidenhead with insight into great things to see and do, as well as recommended places to eat, drink and dance in the charming town.
Daily Highlights Roundup
A seamless week's feed of content, providing daily choices of restaurants, attractions and events in Maidenhead, as well as a comprehensive spotlight on the best upcoming high-profile concerts, productions and more.
Book Through The App
Discover and book tables, takeaways, tickets, hotels, taxis and more in Maidenhead, all in the same place without leaving the app, or create and share plans to help maximise your time with friends.