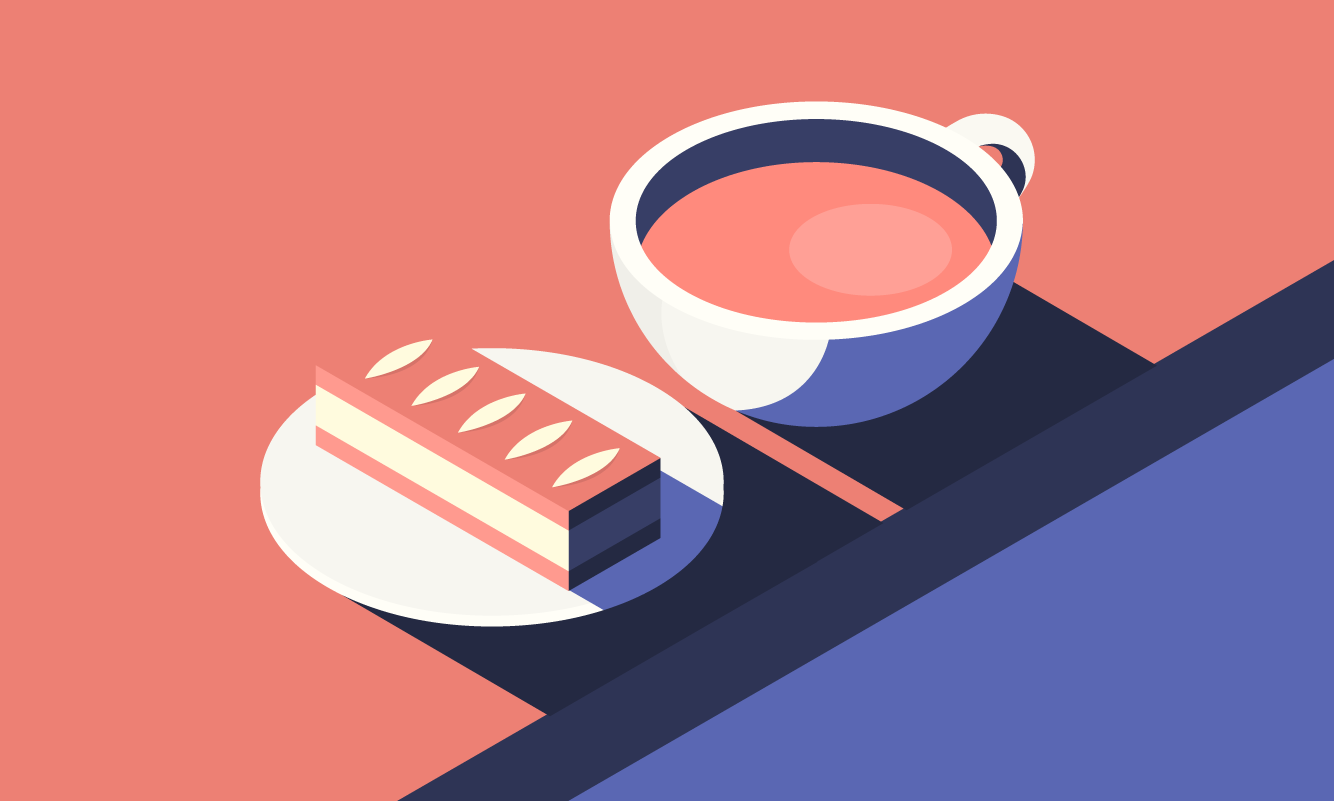 Cracking Places for Coffee In Manchester
You're spoilt for choice when it comes to finding a good cup of coffee in Manchester. The self-professed capital of northern England is a plethora of espressos and flat whites.
With so much range it can be a little daunting when it comes to choosing where to plonk yourself for that next beverage, but we've made it a little easier for you by rounding up all our favourites.
Escape the drizzle on a Mancunian afternoon at one of these top coffee spots in Manchester:
TAKK
Iceland and coffee are not two words that are often heard together, but Nordic-themed TAKK is attempting to change that.
Kitted out in true minimalist Scandi style, this Northern Quarter bastion is the perfect place to enjoy a cup of Icelandic-based coffee.
Full of folks with Apple Macs doing design work on simple, stripped down benches.
The Nordic-style North Projekt espresso is roasted down in Bristol and there's always another European guest brewer on the go.
6 Tariff Street, Manchester, M1 2FF (takkmcr)
Grindsmith
The Grindsmith boys started out with a pop-up wood cabin in the heart of Greengate Square, funding their brews with a Kickstarter campaign.
Fast-forward five years and Grindsmith has expanded to three spots around the city, with the larger Deansgate venture getting our vote here.
The coffee is sourced from roasteries across the North, from elsewhere in Manchester to Sheffield, and as such you can revel in the knowledge that you're really supporting local artisans – that and it tastes great.
231-233 Deansgate, Manchester, M3 4EN (grindsmith)
Koffee Pot
Fitted out in a charming greasy spoon getup, this is not a grubby roadside diner by any means.
The Koffee Pot whips up a wonderful fry-up and it's "proper Northern" interiors are a welcome spot for a Sunday brunch.
Amidst all the bacon and beans is a decent cup of coffee, sourced from local boys Ancoats Coffee.
The Pot is possibly one of the most well-priced joints around, at £1.50 for a single filter cup, so even those with tight purse-strings can enjoy a good cup of joe in this buzzing cafe.
84-86 Oldham St, Manchester M4 1LE (thekoffeepot)
North Tea Power
One of Manchester's first independent coffeehouses, and still one of its best. The rustic interiors of North Tea Power have seen much over the years and still, they remain one of the city's most popular hangout spots.
Nestled away in the heart of the bustling Northern Quarter, tea isn't the only thing on the menu here, despite the name.
North Tea Power serves up a mean coffee, their very own seasonal Deerhunter's Kenyan blend, available in a variety of brewing methods.
36 Tib St, Manchester M4 1LA (northteapower)
Fig & Sparrow
Lifestyle store, coffee shop, artisanal bread store; Fig & Sparrow is a little bit of everything in the heart of Manchester.
The menu is stacked with locally sourced grub, including bakes from Levenshulme's Trove and coffee from local roasters, Ringtons.
The lunch options are a little different, and a great alternative to your standard ham and cheese bap.
A charming range of designer gear and ultra-hip coffee equipment fills out the rest of the place.
20 Oldham St, Manchester M1 1JA (nosite)
Earth Café
Vegan institution by trade, Earth Café has made its name dishing out great plant-based grub just around the corner from the Arndale.
Animal-friendly cuisine aside, this little spot also has a solid range of organic coffee to work through.
Partner one of the tasty filter brews with a Caribbean-style vegan stir-fry or a tofu veg curry.
16-20 Turner St, Manchester M4 1DZ (earthcafe)
Tea Hive
Chorlton's Tea Hive is a tea-lovers paradise and just recently made the Best Coffee Shop in Manchester list at the Food & Drink Awards.
Not bad going, right? Though Tea Hive's main focus is traditional British-style afternoon tea, their coffee isn't to be sniffed at by any stretch.
The beans are a custom house blend, Thalia, brewed up on Tea Hive's Sanremo Machin. There are multiple methods of production to choose from too, from standard cafetiere to Aeropress, ensuring a different taste with each visit.
53 Manchester Rd, Manchester M21 9PW (teahive)
Moose Coffee
You'll have to book ahead here as Moose Coffee is something of a Mancunian tourist attraction. Heaving from open to close, Moose is a proper American breakfast diner in sunny Manchester.
Tuck into a hefty stack of American pancakes drenched in syrup or a New York style eggs benedict partnered with a coffee sourced from farms in South America and Africa.
What's more, Moose have also started running with Deliveroo, perfect for those Sunday mornings after an evening at Warehouse Project.
York House, 20 York St, Manchester M2 3BB (moosecoffee)
Pot Kettle Black
Deansgate's swanky Pot Kettle Black is a great place to escape the frenzy of the city centre on a weekend.
The drinks are well priced and you can also pick up the tasty offering of espresso and coconut water for £3.50.
We recommend twinning that with a £9.00 harissa egg breakfast.
14, Barton Arcade, Deansgate, Manchester M3 2BW (potkettleblack)
Teacup
Unsurprisingly, these guys are specialists in tea – but Teacup also offer a solid house espresso. A colourful haven for creative types, this Mancunian cafe is owned by record producer and Manchester-based DJ Mr. Scruff.
Another venue where you should expect to wait for tables, Teacup's popularity is a sure sign of its great tasting beverages.
53-55 Thomas St, Manchester M4 1NA (teacupandcakes)
Get the Manchester guide app
Everything you need to plan your perfect trip to Manchester (find out more)
A Local's Eye View
Get the 'local low-down' on Manchester with insight into great things to see and do, as well as recommended places to eat, drink and dance in the iconic northern city.
Daily Highlights Roundup
A seamless week's feed of content, providing daily choices of restaurants, attractions and events in Manchester, as well as a comprehensive spotlight on the best upcoming high-profile concerts, productions and more.
Book Through The App
Discover and book tables, takeaways, tickets, hotels, taxis and more in Manchester, all in the same place without leaving the app, or create and share plans to help maximise your time with friends.