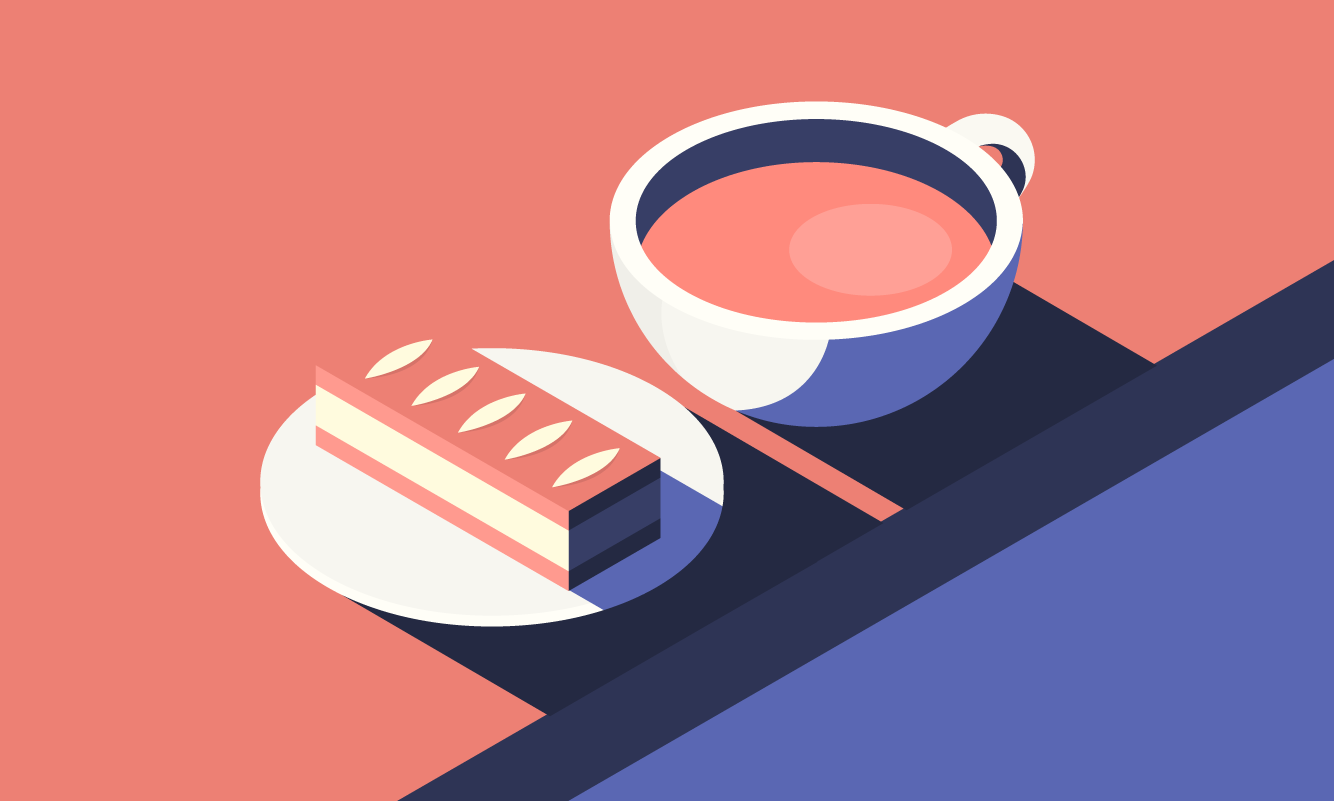 Cracking Places for Coffee in Newcastle
Whether you're a bleary-eyed commuter on the morning metro or a savvy student looking for a revision spot, Newcastle has a coffee shop for you.
Check out these cracking places for coffee in Newcastle:
Dala Swedish Cafe & Deli
The creation of Swedish native Jonatan Ek, Dala is a little slice of Swedish fika in the heart of Newcastle.
Kitted out in true Scandinavian style, Geordie folks have been popping in for fresh coffee, kanelbullar and salt laktris for nigh on two years now.
Ultra-slick, ultra cosy and ultra-popular, be sure to swing by Dala for your next midafternoon pick-me-up.
Three Indian Kings House, 31 Quayside, NE1 3DE(dalaswedishcafe)
Knights by the Burn Coffee House
Well-known across the Tyne for near legendary homebakes and cakes, Knights by the Burn Coffee House is a firm favourite with the locals.
A great escape from the bustling high street, this cosy spot is ideal for lunch, with a host of healthy and filling menu choices.
The coffee is smooth, strong and the ideal buddy to the mound of sweet treats you'll want to work through.
Walker Davison House, High St, NE15 8LN (knightsbytheburn)
Curiously Wicked Dappers
Step back into the Roaring 20's in the heart of North Shields at the brilliantly named Curiously Wicked Dappers. Nestled away in Georgian Square, this classy venue has some of the best Afternoon Tea on Tyneside.
Pretty much everything on the menu is locally sourced and made on site by the Dappers team. Sipping tea from china cups is the nawe of the game here, but the coffee is worth a punt too.
Keep an eye out for their regular themed events for tea with a difference.
1 Northumberland Pl, North Shields NE30 1QP (nosite)
Pink Lane Coffee
Opened way back in 2012, rubbing shoulders with Central Station, Pink Lane Coffee has been a firm fixture of Geordie commuters for years.
The coffee is roasted just down the road by local favourites, Ouseburn Coffee, ensuring the cup is as fresh as you'll find in the city.
Kitted out in true hipster style and packed out with the student crowd and folks hidden behind Apple Macs, giving the place a relaxed, youthful vibe.
1 Pink Ln, Newcastle upon Tyne NE1 5DW (pinklanecoffee)
Le Petits Choux
A family-run establishment with a decidedly French feel in the heart of Newcastle's centre? Count us in.
Le Petits Choux is the place to go to hit that patisserie craving alongside your usual morning cup of coffee.
The coffee is Union's Hand-Roasted Revelation Blend from East London.
11 Leazes Cres, Newcastle upon Tyne NE1 4LN (les-petits-choux)
Mog on the Tyne
Coffee? Check. Cake? You betcha. Cats? Count us in.
Newcastle's very own cat cafe is the best place to hang out if you love all things moggy. Cosy up to the resident felines whilst you get your caffeine fix.
If the great coffee, cake and company wasn't enough, perhaps the wholesome news that all the cats here are rescues will be enough to tip you over the edge?
24 Pudding Chare, Newcastle upon Tyne NE1 1UE (mogonthetyne)
The Staiths Cafe Bar
Event space, community clubhouse, coffee shop – this little cafe is a jack-of-all-trades. You'll have to journey out of Newcastle for this one, but the communal feel of Staiths Cafe Bar makes it worth the trip to Gateshead.
From vintage clothing sales to open mic acoustic nights, there's a long calendar of events on at Staiths.
As for the coffee and grub, you can pop in for anything from breakfast granola to Friday Night Burgers.
1 Autumn Dr, Gateshead NE8 2BZ (thestaithscafe)
Pedalling Squares
The beating heart of the Geordie cycle scene, as the name suggests. Stop off and get your bike serivced on the cheap, or pick up a new recycled ride for yourself.
Even if you aren't the next Chris Froome, Pedalling Squares is still a great place to grab a bite to eat and a good cup of coffee.
There are breakfast, lunch and dinner options for whenever you swing by, ranging from classic bacon sarnies to locally sourced bangers and mash.
As for the coffee, a strong Americano will only set you back £2.
Quality Row Rd, Swalwell, Newcastle upon Tyne NE16 3AG (pedallingsquares)
Get the Newcastle guide app
Everything you need to plan your perfect trip to the 'Toon' (find out more)
A Local's Eye View
Get the 'local low-down' on Newcastle with insight into great things to see and do, as well as recommended places to eat, drink and dance in the bustling 'Toon'.
Daily Highlights Roundup
A seamless week's feed of content, providing daily choices of restaurants, attractions and events in Newcastle, as well as a comprehensive spotlight on the best upcoming high-profile concerts, productions and more.
Book Through The App
Discover and book tables, takeaways, tickets, hotels, taxis and more in Newcastle, all in the same place without leaving the app, or create and share plans to help maximise your time with friends.