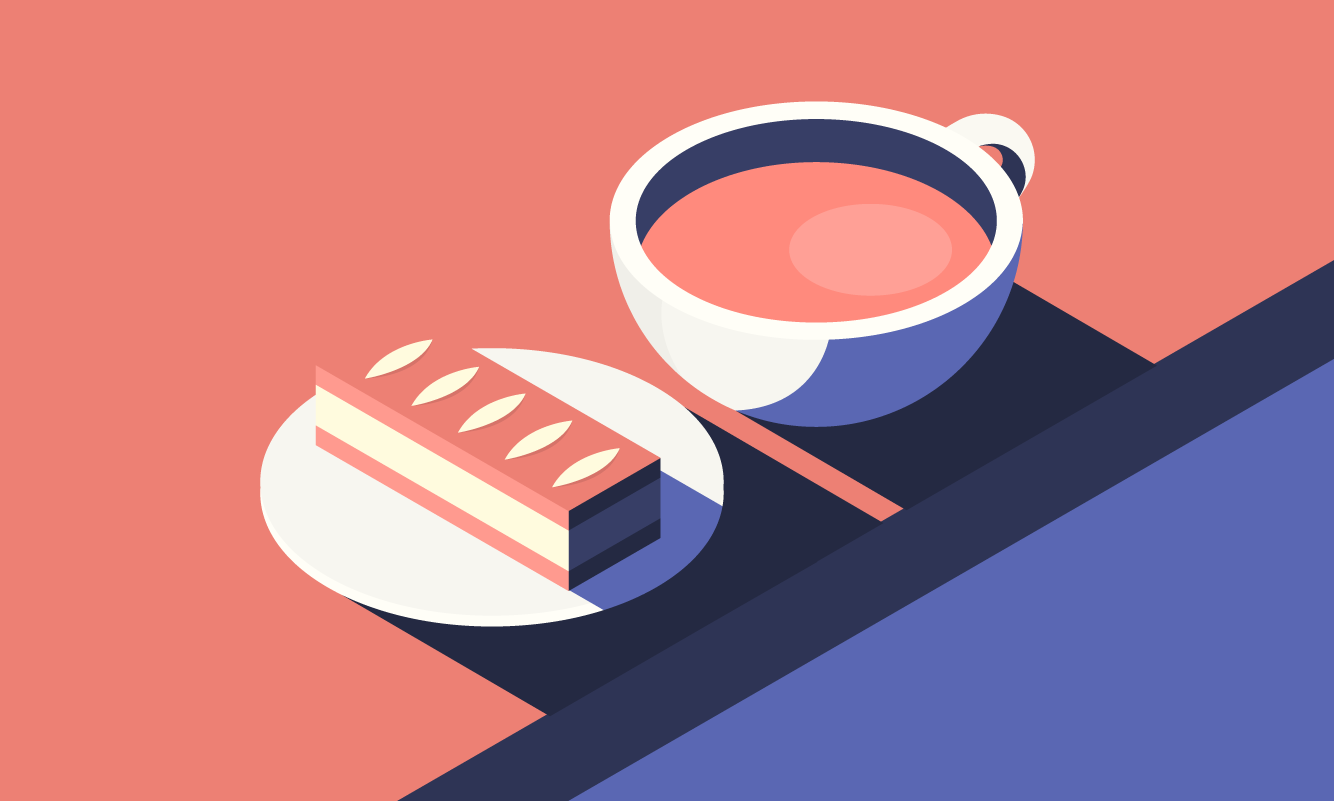 Cracking Places for Coffee in Sheffield
After a coffee in Sheffield? Frothy Cappuccino, perky espresso, or a rich, black filter. Whatever your preference, the Steel City has a coffee shop for all tastes.
Here are a few of our favourites to get your next caffeine hit:
Tamper Coffee
With a few locations sprinkled around Sheffield these days, there has never been a better time to sample Tamper Coffee's iconic Kiwi-based cafe style.
New Zealand's coffee culture has taken Europe by storm in recent years; if you've ever had a Flat White you can think those good people Down Under.
Good food, great coffee and a communal feel are the order of the day at Tamper and it's no surprise that both outlets are some of the most popular spots in the city.
Sellers Wheel, 149 Arundel St, S1 2NU (tampercoffee)
Steam Yard
The hardest part of any visit to the Steam Yard is trying to resist ordering a fistful of doughnuts and a tasty cruffin (that's a croissant/muffin lovechild, for those wondering).
There's a range of flavours for these Instagrammable delights, all of which are baked on-site.
Unit 1-2, 97 Aberdeen Court, 95-101 Division St, S1 4GE(steamyard)
Bragazzi
A little Italian coffee culture in the heart of Sheffield. Bragazzis is a traditinal espresso bar meets fresh deli, and has been a cornerstone for the Sheffield commuter for well over a decade.
Great lunch options thanks to their tasty delicatessen, pick up antipasti, cheeses and fresh pasta on the go for a lunch break with a difference.
As for the coffee, the filter brew is unique to Bragazzi and is prepared in the true Italian style.
224-226 Abbeydale Rd, Sheffield S7 1FL (bragazzis)
Forge Bakehouse
What started as a popup bakery has now progressed into one of Sheffield's top cafe spots. Forge Bakehouse might be better known for their fresh loaves and homemade pizzas, but their coffee isn't anything to be sniffed at either.
The coffee comes from Leeds' North Star and of course, the cakes and bakes are out of this world.
If you fancy getting a little floury yourself, why not jump on one of the regular baking classes?
302 Abbeydale Rd, S7 1FL (forgebakehouse)
Upshot Espresso
Over at Upshot they know a thing or two about crafting the perfect cup of joe. As such, the team at this buzzing hangout have trawled far and wide for some of the finest roasts from across the globe.
The coffee roast on offer is always changing but you can expect the likes of national favourites North Star and Girls Who Grind.
355 Glossop Rd, Sheffield S10 2HP (upshotespresso)
Rude Shipyard
Grab a book from the shelf and settle into the vintage sofas in this relaxing coffeehouse.
Rude Shipyard is anything but, rather a cosy little den for whiling away a Sunday afternoon in. The grub selection is all about supporting local businesses, ensuring the delicious food is as fresh as possible.
There is even a section of the bookstore dedicated to self-published writers from around the area. That's true locally sourced for you.
89 Abbeydale Rd, S7 1FE (therudeshipyard)
Marmadukes
Marmadukes is kitted out in lengths of exposed lighting, sanded wooden benches and a rustic Scandinavian feel.
The centre of what's hip and happening in Sheff, this firm favourite prides itself on producing one of the best cups in the city from the very best ingredients.
22 Norfolk Row, S1 2PA (marmadukes)
Le Petit Cafe
A little out of the way, this one, but certainly worth the trek down to Woodseats (or up, depends where you are).
Le Petit Cafe is a vibrant mishmash of Persian cuisine, French food and Italian coffee culture. Treats are all made in-house, special shoutout to the pomegranate brownie and the carrot cake.
837 Chesterfield Rd, Sheffield S8 0SQ (lepetitcafe)
Get the Sheffield guide app
Everything you need to plan your perfect trip to the 'Steel City' (find out more)
A Local's Eye View
Get the 'local low-down' on Sheffield with insight into great things to see and do, as well as recommended places to eat, drink and dance in the bustling northern city.
Daily Highlights Roundup
A seamless week's feed of content, providing daily choices of restaurants, attractions and events in Sheffield, as well as a comprehensive spotlight on the best upcoming high-profile concerts, productions and more.
Book Through The App
Discover and book tables, takeaways, tickets, hotels, taxis and more in Sheffield, all in the same place without leaving the app, or create and share plans to help maximise your time with friends.