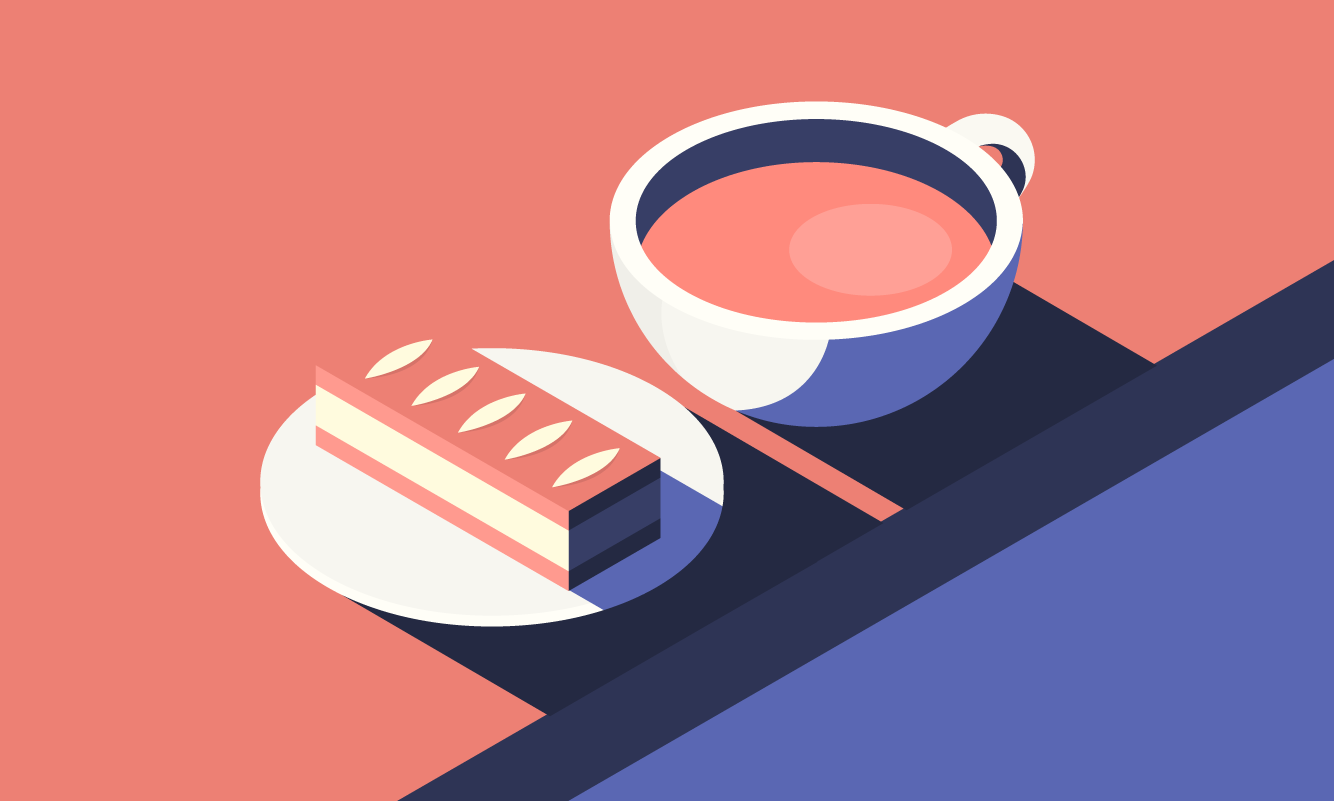 Cracking Places for Coffee in Aberdeen
The Granite City, Aberdeen, famous for beef, buildings and whisky. Scotland's third largest city is fast adding coffee to that list of cultural icons.
Here is a selection of the best coffee in Aberdeen in which to escape the busyness of the city centre:
The Cult of Coffee
The Cult of Coffee is one of a few new faces to the Granite City's coffee arena.
A vibrant, Scandi themed interior gives the Cult an ultra-modern sheen.
The Cult have a big thing for cakes, and there are plenty on offer, from rhubarb and elderflower to coffee and walnut.
The hand-filtered coffee isn't half bad either, making Cult a cosy spot away from the hubbub of the city centre and one of the best places for coffee in Aberdeen.
28 Esslemont Ave, Aberdeen AB25 1SN (thecultofcoffee)
The Coffee House
The Coffee House produces one of the freshest cups in town. The java here is ground for each individual cup from a roaster just down the road.
There is a solid selection of cakes and an array of savoury options for a spot of lunch, with the traditional Scottish salmon being a standout.
Bonobo Café
Having opened its doors in June 2017, Bonobo is a youngster in Aberdeen's old coffee culture, but they've hit the ground running over the summer months.
These guys are a 100% vegan, workers' co-operative café serving some of the freshest coffee around.
Try one of the turmeric latte's and a GF Scottish breakfast with avocado and scrambled tofu.
73-75 Skene St, Aberdeen AB10 1QD (bonobotribe)
Café 100
Speaking of breakfasts, no trip to Aberdeen is complete without a proper Scottish fry-up and Café 100 are full breakfast specialists.
Fry-ups are available all day, every day, come reasonably priced and with more food that you can shake a bagpipe at.
Of course, the coffee is pretty good too and serves as a great partner to wash your Black Pudding down with.
Foodstory Café
The quirky Foodstory Café has one of the best veggie and vegan menus in town.
All funded by a Kickstarter back in 2013, the platters are locally sourced and the coffee is flowing at this intimate city centre spot.
Open eight 'til late most days too, meaning you can pop in for one of their healthy and hearty dinner options amongst some of the best coffee in Aberdeen too.
13-15 Thistle St, Aberdeen AB10 1XZ (foodstorycafe)
Café Cognito
Another Scottish spot that prides itself on locally-sourced produce. Café Cognito's reputation speaks for itself, with three already in the city and another on the way.
Alongside the great joe, there's a mouthwatering menu, and a range of gins and craft beers for those wanting to kick off the weekend a little earlier than usual.
39 St Swithin St, Aberdeen AB10 6XL (cafecognito)
Books & Beans
Is there a better way to spend a chilled afternoon than with a cup of coffee and a good book? Maybe a cup of a coffee surrounded by hundreds of books?
That's the avenue Books and Beans have taken. Part coffeehouse, part secondhand bookstore, here you can grab something from both the shelves and the coffee machine.
If this wasn't all enough, there are a number of soups, paninis and sandwiches to keep you going whilst you read.
22 Belmont St, Aberdeen AB10 1JH (booksandbeans)
Corner Tree Café
A recent addition to Aberdeen's coffee scene. Tucked away in the West End, the bright and airy Corner Tree Café is quickly gaining a reputation for great tasting java.
A simple, modern interior leaves the talking to the menu, where rich coffee is partnered with fresh-baked croissants and bagels.
If coffee isn't your thing, we recommend the Kinder Bueno shake.
Kilau Coffee
Hidden away in Old Aberdeen, this perfect pit stop is the favoured hangout of the Granite City's student community.
Well-known for their lip-smackingly good brownies, lovely lattes and cosy window seats, Kilau is the place to be come Saturday lunchtime.
57-59 High St, Aberdeen AB24 3EH (kilau)
Cocoa Ooze
The brainchild of award-winning chocolatier Jason Hutcheon is a cocoa-lovers heaven.
The coffee is good, better when paired with some of the delicious chocolates on offer.
Be sure to plumb for an afternoon tea tower for the highlights.
New Jasmine House, Aberdeen AB12 3BT (cocoa-ooze)
Get the Aberdeen guide app
Everything you need to plan your perfect trip to the 'Granite City' (find out more)
A Local's Eye View
Get the 'local low-down' on Aberdeen with insight into great things to see and do, as well as recommended places to eat, drink and dance in the charming city.
Daily Highlights Roundup
A seamless week's feed of content, providing daily choices of restaurants, attractions and events in Aberdeen, as well as a comprehensive spotlight on the best upcoming high-profile concerts, productions and more.
Book Through The App
Discover and book tables, takeaways, tickets, hotels, taxis and more in Aberdeen, all in the same place without leaving the app, or create and share plans to help maximise your time with friends.