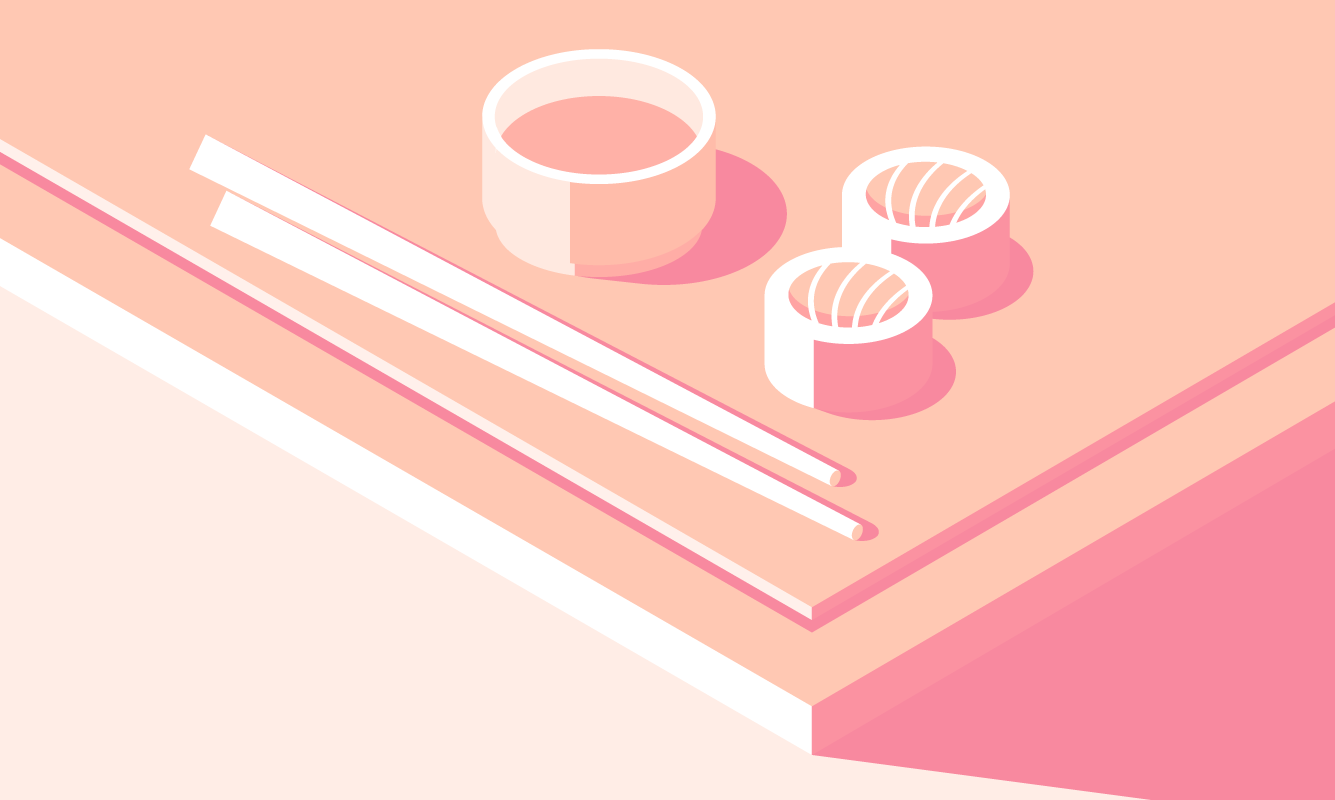 No bob in the bank? In the (not-so) famous words of Biggie Smalls, "No money, no problems" (or something like that). At least, not when it comes to eating out on the cheap in Edinburgh.
Here's some of our favourite places to grab a cheap bite in the Scottish capital:
The Pakora Bar
Pop over to The Pakora Bar for some of the tastiest Indian street food in town.
As the name suggests, pakoras are the specialty here, and they come in all sorts of shapes and flavours; including the very Scottish-themed haggis and black pudding pakoras.
There are plenty of delicious Punjabi style curries too, and it's all available on the cheap.
96 Hanover St, Edinburgh EH2 1DR (thepakorabar)
Pizzeria 1926
About as authentic a Neopolitan pizza as you'll find outside of Naples.
At Pizzeria 1926 you can indulge in a variety of mouthwatering toppings from potato croquettes to octopus.
There's also a range of more traditional Italian favourites and we definitely recommend the deep-fried Pizza Fritta if you're on a diet cheat day.
What's more, you'll get 5p back from your tenner note; a bargain price for the quality of fare here.
85 Dalry Rd, Edinburgh EH11 2AA (pizzeria1926)
Oink
Not one for you veggies out there. Humble Oink is an Edinburgh classic and serves up some of the best hog roast sandwiches in Scotland.
Go all out and get 250g of pulled pork for just over a fiver and top that momma with a range of stuffing and sauces, including Oink's very own house haggis and homemade chilli sauce.
34 Victoria St, Edinburgh EH1 2JW (oinkhogroast)
Nutan's
A charming little place tucked away in Tollcross. Nutan's is Indian Thali done right; recipes passed down through the ages to end up serving the people of Edinburgh for next to nowt.
The place is small, but what it lacks in size is more than made up for with hearty curries and a BYOB policy.
The perfect place for veggie and vegan folk.
42 Home St, Edinburgh EH3 9QY (nutans
@Pizza
You know what's better than ordering pizza in? Designing your own pizza in your ideal image, of course.
For £9.95 you can add the sauce, the cheese and the toppings to a slow-proofed dough base with choices ranging from roast chicken to blue stilton.
You gotta try the Vanilla Sky dessert pizza too: sweet ricotta, mixed berries and chocolate sauce.
Maybe the best pizza you'll find in the city centre.
Don't @ us.
4 Charlotte Lane, Edinburgh, EH2 4QZ (atpizza)
Union of Genius
There's something about soup that just makes it very comforting and homely, right?
That's what the gang over at Union of Genius thought when they set up (ingeniously) Scotland's first soup cafe.
Bob on over for a wholesome cup of hearty soup and a slab of bread at budget prices.
8 Forrest Rd, Edinburgh, EH1 2QN (unionofgenius)
Taquito
Taquito's is a Mexican street food bar in which you can fill up on burritos and fajitas for the change in your back pocket.
All the classics of Tex-Mex cooking are on show here, just select your filling and off you go.
A great-tasting alternative to the standard meal deal lunch fare.
32 Home St, Edinburgh EH3 9LZ (taquito)
Tupiniquim Brasil Crepes
The Tupiniquim pop-up hut has popped up right outside Edinburgh's University, making it a cornerstone of the student diet.
Tasty Brazilian-style pancakes are the name of the game here, with both savoury and sweet fillings available for a delicious post-lectures snack.
The Tupiniquim hut also doubles up as the occasional cinema, concert hall, and puppet theatre with a calendar of regular event: y'know, as you do.
Green Police Box, Laurisrton Place, Edinburgh EH3 9AU (tupiniquim)
Mosque Kitchen
Want loads of curry for a couple of quid? Get yourself down to Mosque Kitchen.
£6.50 will get you a selection of three veggie curries with rice, chuck on some meat for a few extra bob.
Quick, simple and a great option for a cheap and tasty dinner.
31-33 Nicolson Square, Edinburgh EH8 9BX (mosquekitchen)
Saboteur
Just round the back of the Uni is this fresh South-East Asian restaurant.
Sister to the ever-popular Ting Thai Caravan, Saboteur is a Vietnamese themed eatery bringing you mouthwatering bowls of Pho, traditional curries and bao bun, all for less than a tenner note.
19-20 Tevlot Pl, Edinburgh EH1 2QZ (saboteur)
A Local's Eye View
Get the 'local low-down' on Edinburgh with insight into great things to see and do, as well as recommended places to eat, drink and dance in Scotland's stunning capital.
Daily Highlights Roundup
A seamless week's feed of content, providing daily choices of restaurants, attractions and events in Edinburgh, as well as a comprehensive spotlight on the best upcoming high-profile concerts, productions and more.
Book Through The App
Discover and book tables, takeaways, tickets, hotels, taxis and more in 'Auld Reekie', all in the same place without leaving the app, or create and share plans to help maximise your time with friends.