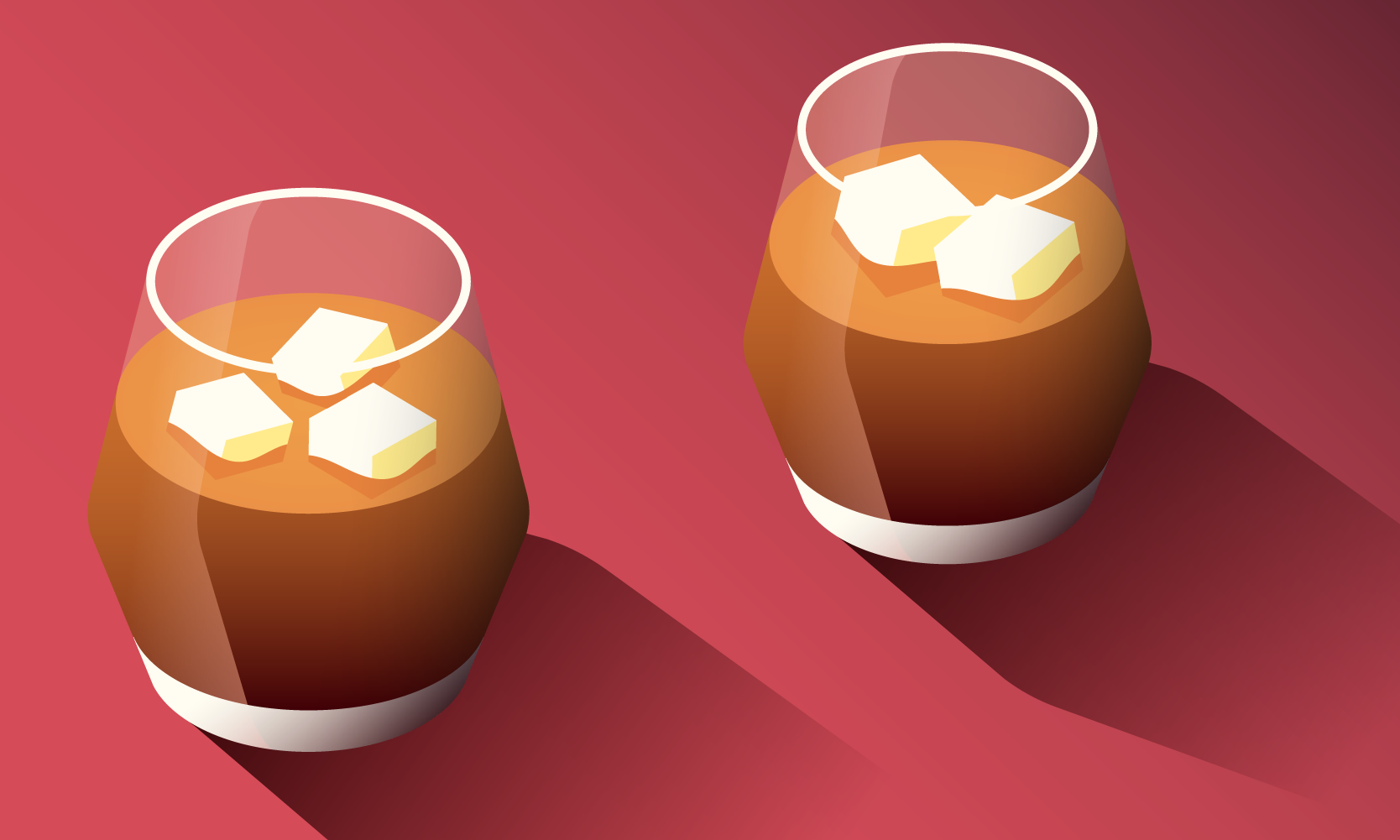 10 Best Places for Rum in London
The UK's happening capital is awash with great places to grab a cocktail. For an exotic taste of the Caribbean on the streets of London, check out these raucous rum bars in the Big Smoke.
Trailer Happiness
Kitted out with a decor that resembles a blend of tiki bar and gaudy West Coast styles with a sprinkling of the Oriental.
The award-winning Trailer Happiness is a happy place indeed. The menu is extensive, with rum-based cocktails the specialty here.
So, have the bar staff whip you up one of their unique takes on a classic rum-fusion and kick back. Kitsch '60s style.
177 Portobello Rd, London, W11 2DY(trailerh)
Burlock
This one is furnished in a colonial estate getup splashed with some hip exposed brick, and prides itself on being one of the biggest rum shacks in the UK.
Tucked away on Duke Street in Marylebone, Burlock's has an almighty list of rums from across the world to sample and hold regular cocktail classes and rum tastings.
31 Duke St, Marylebone, London W1U 1LG (burlocklondon)
Merchant House London
There are over 350 rum blends up for tasting at this swanky Bow Lane joint. Merchant House is another that is decked out to resemble an atmospheric Empire of old.
A gin and rum bar, to be precise, this award-winning watering hole is about as cool as they come and the perfect place to kick back on a Friday night.
13 Well Ct, London EC4M 9DN (merchanthouse)
The Rum Kitchen
This Jamaican restaurant is known far and wide across the capital for its delicious rum cocktails and homestyle grub options.
The Kitchen professes to stock over 200 varieties of rum, so plenty for even the most discerning of rum fans.
Be sure to order one of the house cocktails to wash down your mountain of jerk chicken and other Caribbean cuisines.
6-8 All Saints Road, W11 1HH (therumkitchen)
Buster Mantis
Tucked away in twin railway arches, this buzzing haunt brings a little splash of Jamaican rhythm to Deptford's streets.
Decked out like the interior of a Scandinavian cabin, an IKEA-fan's dream is probably not the first place you'd look for a decent swig of rum.
That's where Buster Mantis bucks the trend with a range of tasty local brews alongside a sumptuous cocktail collection that includes some swanky rum-based concoctions.
3-4 Resolution Way, London, SE8 4NT (bustermantis)
Trader Vic's
Trader Vic's is something of a jack-of-all-trades. Located at the London Hilton on Park Lane, this capital establishment has been feeding and watering the London masses for over 55 years.
Though quality food from across the globe is the name of the game here, the tiki-themed cocktails are certainly not to be sniffed at.
The birthplace of the Mai Tai, officially, so obviously old Vic knows a thing or two about rum. We recommend plumbing for the 1944 Mai Tai, the original still made to the classic Trader recipe.
22 Park Ln, Mayfair, London W1K 1BE (tradervicslondon)
Rum & Sugar
What's more rum than a former rum warehouse? Rum & Sugar is nestled away in West India Quay, where rum from the Caribbean was stocked and stored after its arrival into the capital.
Though the days of the dockyard are long gone, this popular spot still stocks a hefty amount of rum.
With over 200 varieties to choose from and a close proximity to Canary Wharf; Rum & Sugar is the ideal place for an after-work cocktail (or three, who's counting?).
1 Warehouse, West India Quay, Canary Wharf, London E14 4AL (rumandsugar)
Artesian Bar
As darned swanky as they come. Artesian Bar proudly sports the title of the 'World's Best Bar', holding the crown from 2011 to 2015.
A few years on and the upmarket drinking den is still a solid option for a special occasion. The drinks are fancy, and, you guessed it, artsy, but style over substance this is not. You'll find a great range of classic cocktails, all with their own unique Artesian twist.
1C Portland Pl, Marylebone, London W1B 1JA (artesianbar)
Oriole
Oriole Bar has the delightful ambition of bringing together flavours from across the globe and fusing them with tried and true classics.
Opulent, refined, graceful and downright tasty. Why not sample the Mare Nostrum, delivered in an envelope, or if you're hard set on your rum, the rum-sake based Yonezawa, resembling something of a lighthouse.
E Poultry Ave, London EC1A 9LH (oriolebar)
Cottons Rhum Shack
Another trio of Caribbean-infused watering holes scattered across the capital. Cottons Rhum Shack is a colourful boozer that first sprang up on the eclectic streets of Camden Town.
The original is still the best, with a rum collection pushing 300 varieties. There is quite often a live act on and if you swing by the Notting Hill sister joint, you can try out for the chance to win a free rum masterclass too.
55 Chalk Farm Road, NW1 8AN (cottonsrestaurant)
A Local's Eye View
Get the 'local low-down' on London with insight into great things to see and do, as well as recommended places to eat, drink and dance in the bustling capital.
Daily Highlights Roundup
A seamless week's feed of content, providing daily choices of restaurants, attractions and events in London, as well as a comprehensive spotlight on the best upcoming high-profile concerts, productions and more.
Book Through The App
Discover and book tables, takeaways, tickets, hotels, taxis and more in the City, all in the same place without leaving the app, or create and share plans to help maximise your time with friends.