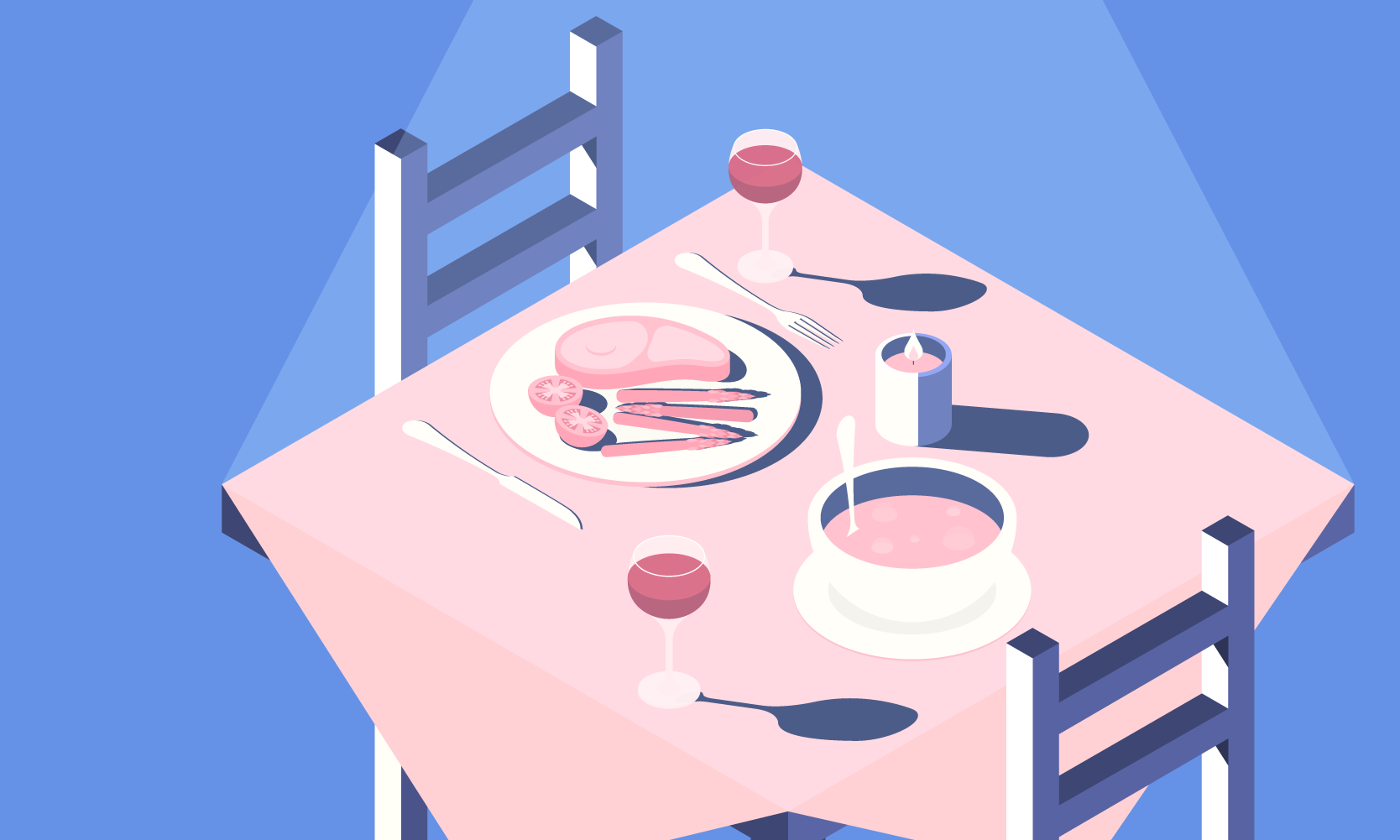 8 Different Date Ideas in Sheffield
Dating: the art of putting yourself out there. Does anyone enjoy it? The age-worn tradition of dinner and drinks, and the invariably awkward interrogation of 'so…what do you do?'. Better spice things up with something a little different. Kick romance off in the right way with these quirky date ideas in Sheffield:
Visit the kids
Might be a little early for that kind of thing just yet, but there are plenty of baby animals down at Heeley Farm. This petting zoo in the heart of Sheffield is home to a whole host of cute farmyard animals – and no one is ever too old to feed a baby goat.
Head to the wilderness
By wilderness, we mean the Peak District. Reachable within 20 minutes on the bus out of Sheffield, this National Park is one of Britain's most impressive areas of natural landscape.
So, slip on those walking boots and head out for a hike in the southern end of the Pennines.
Saunter along the river
If you'd rather stretch your legs closer to home, why not jump on the Five Weirs Walk? This route follows the River Don through Sheffield centre, stretching 8km down to Meadowhall.
You'll pass from reedbed to high street and back again on this walk and is a great chance to get a bit of exercise together.
Grab the popcorn in the Showroom
One of the Steel City's best-loved cinemas, the Showroom is more than your standard popcorn-flickster.
There are dinner and drinks at the swanky bar, and relaxing recliners you can disappear into whilst snuggling up to watch the Hollywood latest.
Pop the question, Sheffield style
…Or don't, depending on what number date you're on. The fabled scrawling "I Love You, Will U Marry Me" has become one of the most iconic examples of modern art (if we can call it that) in the city. What probably started as a simple declaration of undying, unwavering love for a fellow human being is now one of Sheffield's premier tourist attractions.
Pick a picnic
Admittedly, you're throwing your fate to the Gods of Yorkshire's weather scene with this one, but Sheffield has plenty of parks and green spaces to enjoy on those rare summer days.
From the walled gardens near Hillsborough to the age-old memorials of the 19th century Endcliffe Park – pack a few sandwiches and get out in the sun.
Speaking of green spaces…
Why not head to Europe's largest urban glasshouse, Sheffield's famous Winter Garden?
Inside, you'll find a lush tableau of plants and greenery from warmer climes. From the rainforests of the Tropics to the olive groves of the Mediterranean, with over 2000 plants, this place is a gardener's delight.
You don't have to be a keen horticulturalist to enjoy the Winter Garden, however, with the greenhouse, a welcome retreat from the hubbub of the city centre.
And speaking of being indoors…
The New Moor Market is a heady mix of sights and smells, located in the heart of Sheffield's Moor Quarter.
Row after row of local tradesmen and sellers flaunting all sorts of wares, from watch repairs to today's catch can be found at this indoor market.
There are also a healthy amount of pop-up food stalls and delicious delis, which make this a quick and easy alternative to the standard lunch date. Perfect if the two of you want something a little more adventurous to eat.
PS: If you're still convinced that dinner and drinks is a safer option for your date, check out our list of the best cheap eats in the Steel City – who said being romantic had to break the bank?
Get the Sheffield guide app
Everything you need to plan your perfect trip to the 'Steel City' (find out more)
A Local's Eye View
Get the 'local low-down' on Sheffield with insight into great things to see and do, as well as recommended places to eat, drink and dance in the bustling northern city.
Daily Highlights Roundup
A seamless week's feed of content, providing daily choices of restaurants, attractions and events in Sheffield, as well as a comprehensive spotlight on the best upcoming high-profile concerts, productions and more.
Book Through The App
Discover and book tables, takeaways, tickets, hotels, taxis and more in Sheffield, all in the same place without leaving the app, or create and share plans to help maximise your time with friends.