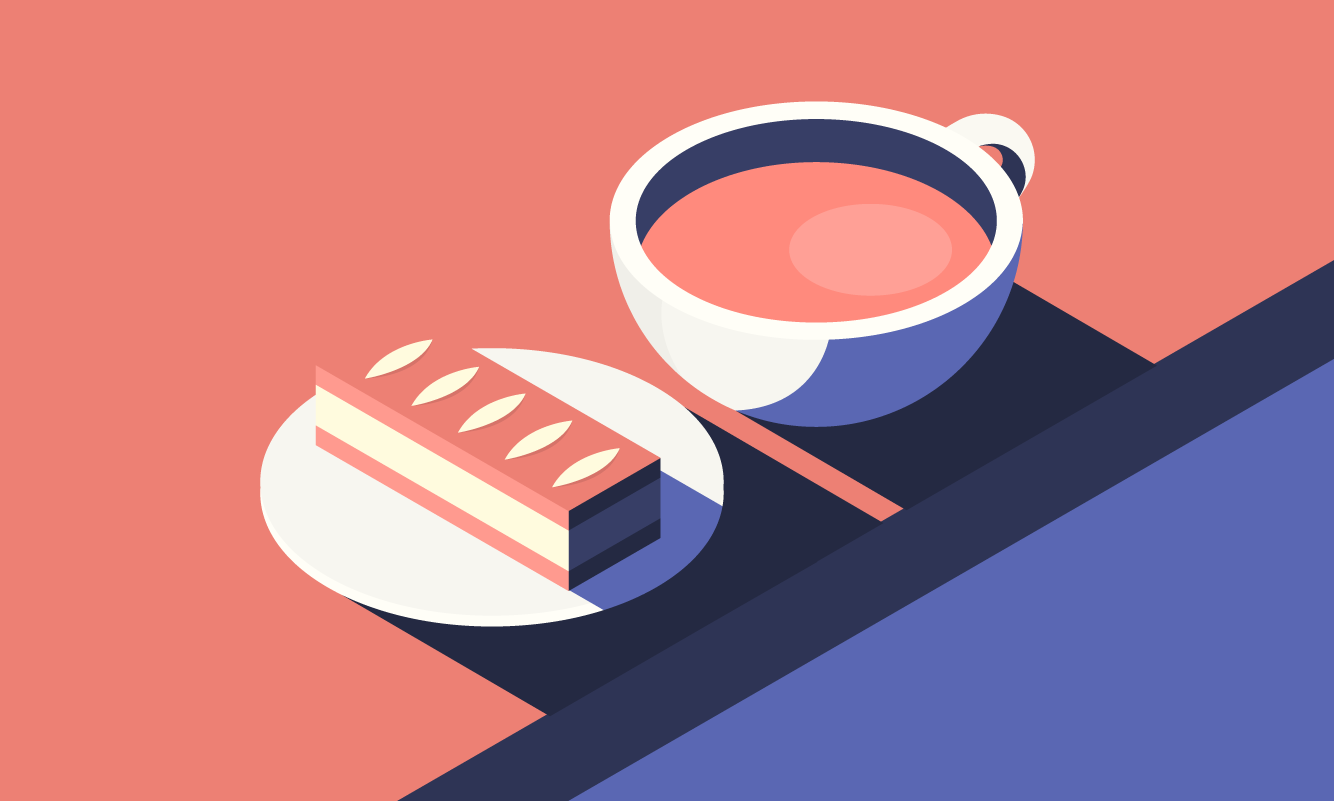 Cracking Places for Coffee in York
For all of York's rich history, there is also a rich coffee culture. The cobbled streets of the city's old centre hide some of the best coffeehouses around.
Stop off at these tasty spots on your next lazy Sunday afternoon for some great coffee in York:
Harlequin/The Attic
A traditional tea room through the early week (Harlequin), from Thursday to Saturday, the Attic bar opens.
This little coffee shop, which also offers a selection of alcoholic drinks, won the 2011 award for the nation's best espresso.
2 Kings Square, York, YO1 8BH (harlequinyork)
Spring Espresso
Former semi-finalist of the UK Barista Championships, Spring Espresso is one of the most popular joints in the city. So popular in fact, that there's now two.
This cosy little café serves Square Mile coffee, the creation of the UK's first world champion James Hoffman, and is the only joint in the city to do so.
5 Fossgate, York, YO1 9TF (springespresso)
Stanley & Ramona
Sitting pretty on York's famous hipster "Bishy Road", Stanley & Ramona is a charming little spot perfect for a lazy Sunday's people-watching.
A great selection of cakes and sandwiches is matched only by this family-run café's popular espresso.
30A Bishopthorpe Road, York, YO23 1JJ (stanley&ramona)
Perky Peacock
Hidden in one of the city walls' medieval towers, the Perky Peacock is the perfect coffee house for keen history buffs.
With a menu stacked with uniquely flavoured specials, alongside trays of homemade cakes, the Peacock is a charming little spot along the banks of the River Ouse for coffee in York.
North Street Postern Tower, Under Lendal Bridge, York, YO1 7DJ (perkypeacockcoffee)
Brew & Brownie
Another place for coffee in York whose burgeoning popularity has led to the opening of a second venue.
Brew & Brownie is a warming mix of clean-cut modernism and rustic heritage.
The standouts are the delicious selection of home baked cakes and the mighty American pancake stacks. Always a little busy, so plan ahead.
5 & 9 Museum Street, York, YO1 7DT (brewandbrownie)
Betty's
Instantly recognisable it may be, but that doesn't mean Betty's doesn't do a good cup of joe.
The Yorkshire bastion enjoys prime premises in the heart of the city centre, and as such, any visit will always involve a short queue.
Immensely popular with the tourist crowd, no trip to York is complete without trying the traditional Betty's experience at least once.
6-8 St. Helen's Square, York, YO1 8QP (bettys-york)
Mannion & Co.
Quaint little deli not far from the looming spires of York Minster. Mannion & Co is a busy spot showcasing the best of European and Yorkshire cuisines.
An action-packed breakfast menu meets rich espresso, all topped off with a traditional selection of French patisseries.
1 Blake Street, York, YO1 8QJ (mannionandco)
Bison Coffee
Coffeehouse meets vintage antique roadshow. Bison Coffee, just around the corner from the University of York campus, marries great tasting coffee with chic style.
Its location makes it a favourite for with the student crowd, and all the assorted memorabilia is up for sale – should anything take your fancy.
17 Heslington Road, York, YO10 5AR (bisoncoffee)
Your Bike Shed
Bike enthusiasts rejoice. Here's a place you can get your bicycle tuned up whilst enjoying a cup of hot coffee.
Located on Micklegate, along the route of the 2014 Tour de France, Your Bike Shed will fix up your two-wheeled steed whilst you wait.
The coffee and locally sourced food options are great as is, especially the proper Yorkshire breakfast.
148 Micklegate, York, YO1 6JX (yourbikeshed)
A Local's Eye View
Get the 'local low-down' on York with insight into great things to see and do, as well as recommended places to eat, drink and dance in the historic walled city.
Daily Highlights Roundup
A seamless week's feed of content, providing daily choices of restaurants, attractions and events in York, as well as a comprehensive spotlight on the best upcoming high-profile concerts, productions and more.
Book Through The App
Discover and book tables, takeaways, tickets, hotels, taxis and more in York, all in the same place without leaving the app, or create and share plans to help maximise your time with friends.